Below is the next "Scratch the Surface" EJ Podcast. EJ has as his guest today True Blood's Russell Edgington, Denis O'Hare.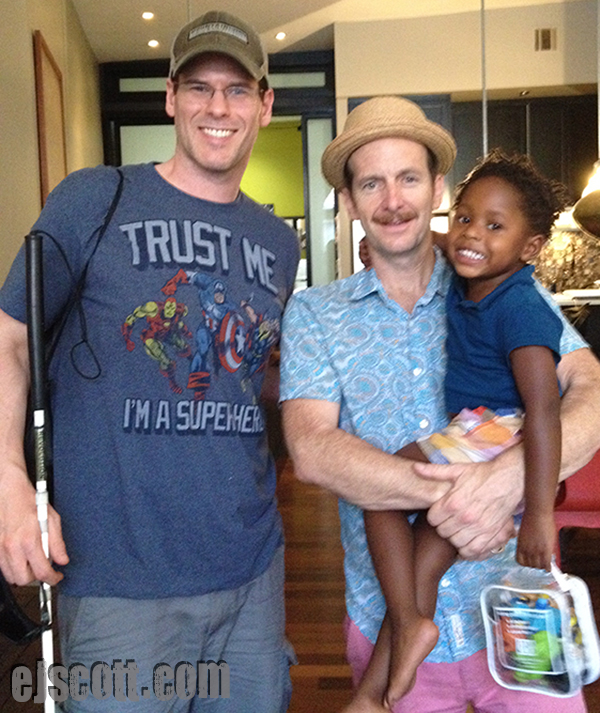 Denis O'Hare became a beloved villain on HBO's True Blood a few years ago. Since then he has been nominated for an Emmy for American Horror Story, married long time boyfriend, adopted a baby with his husband, and keeps working on multiple projects including his one man show that he toured the world with.
Ej and Denis talk about:
winning a Tony Award,
being an alcoholic and how he got sober,
losing his sister to suicide,
losing a boyfriend to AIDS,
his views on religion,
teaching his son French,
his family,
the charities he supports,
and half way through his 3 year old son decides to join us and mix things up.
I had a great talk with Denis and hope to do a part 2 very soon.
LISTEN, and ENJOY!!!
Please share with your friends on social media or any other way.
Also, be sure to listen to EJ's other podcasts because those are pretty amazing also.
Please consider giving to EJ's charity, The Choroideremia Foundation by donating using the button below: