Below is the next "Scratch the Surface" EJ Podcast. EJ has as his guest today Jordan Klepper.
EJ met Jordan Klepper some years back in Chicago. He knew him as a hilarious improvisor.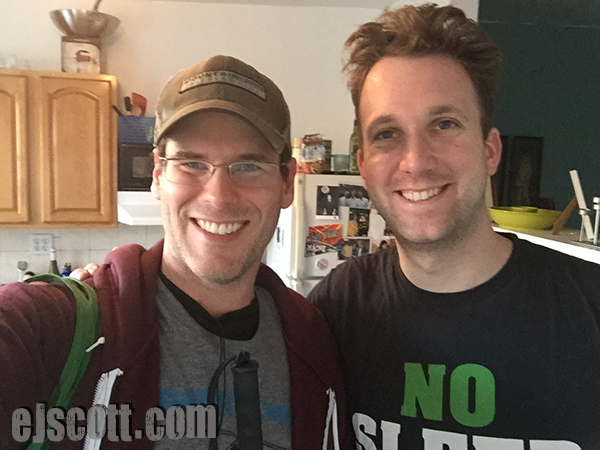 Now Jordan's a hilarious on air correspondent for The Daily Show on Comedy Central with Jon Stewart.
Below are two videos with Jordan from The Daily Show:
In light of recently revealed security breaches at the White House, Jon Stewart turned to Senior White House Correspondent Jordan Klepper for an in-depth report about the current state of the building's security during Wednesday's "Daily Show."
Newcomer correspondent Hasan Minhaj argues that the use of gestation crates is inhumane, but Jordan Klepper believes that all pigs should face in one direction.
THE PODCAST WITH JORDAN KLEPPER
Ej and Jordan talk about:
Chicago,
improv,
comedy,
how he got into comedy,
his funny family,
how he met his wife and how he proposed,
getting the Daily Show job,
what working there is like,
what Jon Stewart is like,
his audition process,
having Tim Allen as an uncle,
and so much more!!!
LISTEN, and ENJOY!!!
Please share with your friends on social media or any other way.
Also, be sure to listen to EJ's other podcasts because those are pretty amazing also.
Please consider giving to EJ's charity, The Choroideremia Foundation by donating using the button below: