EJ's guest today on his latest Scratch the Surface podcast is Tommy Walker who was just a regular kid with not too much direction until he decided to test himself as an actor. Now he's on Netflix's most popular show, "Daredevil" playing the part of "Francis" and is getting invited to Comic Cons to meet fans.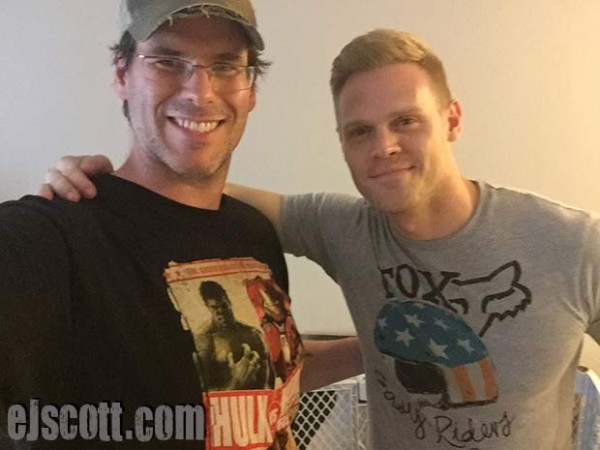 Ej and Tommy talk about:
Tommy's background,
his parents,
how he is the first Walker to graduate college,
he does some impressions,
we talk comics,
cooking shows,
and the Fantastic Four movie,
as well as how he met his wife bartending,
his audition for Daredevil was originally for another part,
working with Vincent D'Onofrio,
being a musician,
personal trainer,
drawing
LISTEN, and ENJOY!!!
Please share with your friends on social media or any other way.
Also, be sure to listen to EJ's other podcasts because those are pretty amazing also.
Please consider giving to EJ's charity, The Choroideremia Foundation by donating using the button below: