EJ Scott ran another Marathon last Sunday, this time in Chicago. However, back in May he ran one in Fargo, North Dakota. At that time EJ also went to Philadelphia.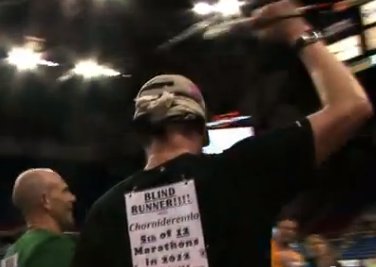 He spent the day in Philadelphia with Dr Jean Bennett at the University of Pennsylvania who is working on the treatment for CHM. Dr. Bennett thinks she is close to finding a possible cure for EJ's disease "Choroideremia." Dr. Bennett studies the molecular genetics of inherited retinal degenerations with the idea of using this knowledge to develop rational approaches for treatment of these diseases.
Watch EJ's newest video that includes shots from his run in Fargo as well as his visit to UPenn to see Dr. Bennett.