ABOUT EJ Scott
EJ Scott was diagnosed with CHM (Choroideremia) in 2003 along with his younger brother, while his sister was diagnosed as a carrier.  Her eldest son, Liam, tested positive in 2005 and Aiden, the youngest has yet to be tested.  We hope for the best when he is.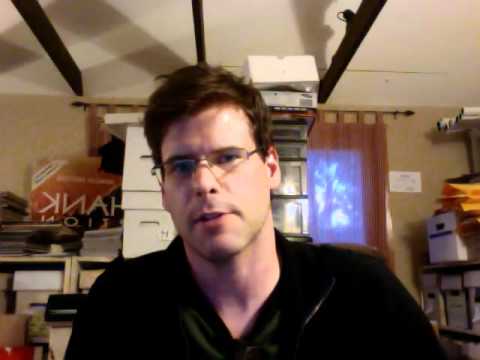 Since 2003 when he had 70 degrees of sight per eye, his vision has degenerated to less than 15 degrees today, which qualifies him as legally blind. He no longer drives and now he walks with a red and white cane.
After a year of being in denial, he decided to try to help raise money and awareness for the cause. He has put together numerous benefits and he has documented his brother-in-law, Liam's father, as he remarkably rode a bicycle across the country for the cause.  EJ hopes to complete the film soon.
He has also raised a great deal of money when he was sponsored to lose weight for his first marathon in 2010. He then completed two halves in training and the full all in Chicago.  He was highlighted in some local news and realized what an amazing opportunity this was to help out the foundation.
Coming soon, more information about EJ.