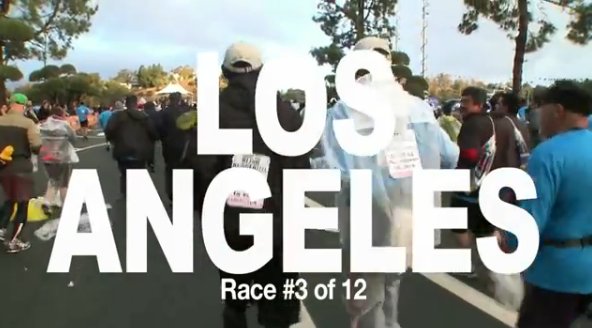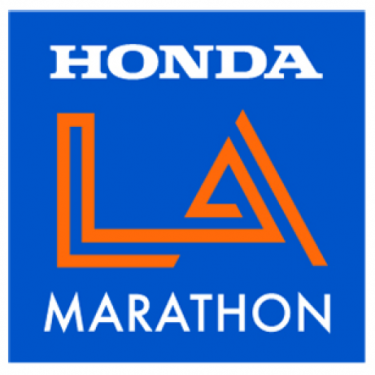 The L.A. Marathon started on March 18 just after 7 a.m. under cold and cloudy skies even though it was expected to be a day of torrential downpours.
Rain was an issue for many runners during last year's marathon, when 2.36 inches fell. This time the forecasts were wrong and as the sun came out, about 23,000 runners were scheduled to take part in the 26.2-mile race from downtown Los Angeles to Santa Monica.
2012 L.A. Marathon is off and running and somewhere in this crowd is EJ Scott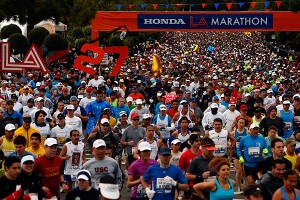 Watch EJ's latest video about the marathon:
EJ ran the course and another highlight of my life was randomly meeting Chef Gordon Ramsay before the start of the race. Shortly after this pic was taken he met Sean Astin (no pic) but he was super nice and said nice things to me and wished me luck. It was a great start to an excruciating 6 hours and 13 min. I completely nerded out meeting Gordon. He was really very nice.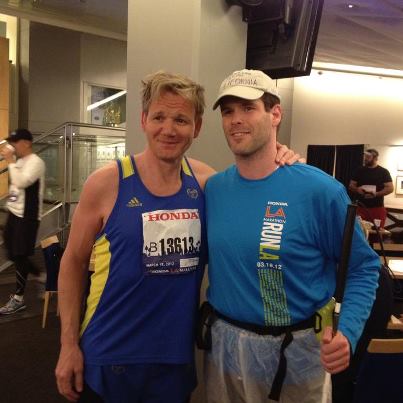 More photos:

view more images from this album
Also, EJ did a video about his experience which you can see here: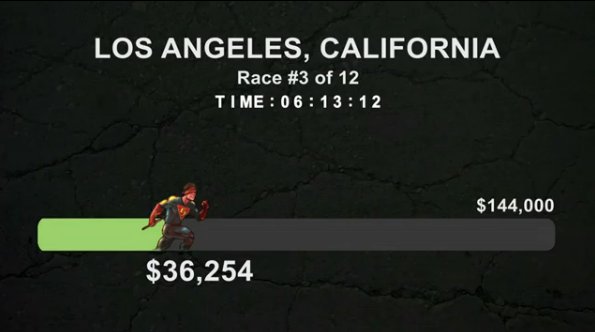 Please consider giving to EJ's charity, The Choroideremia Foundation by donating using the button below:'