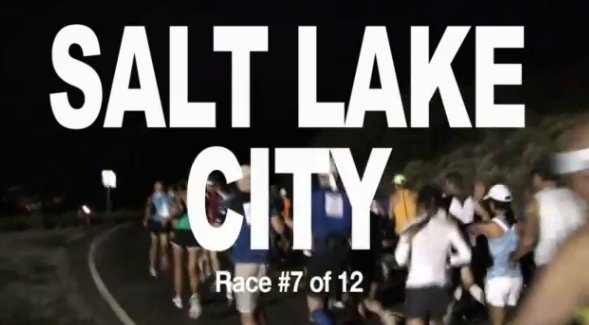 This was a tough one for EJ. Here are a few comments from his marathon blog.
I needed to fly in a few days early. From what people were telling me and scaring me with, was that altitude adjustment was going to be important. I've never run a marathon where elevation was a factor. But the Deseret News Marathon was starting atop a mountain 7500 ft above sea level. Deborah wanted to come to the marathon. True blood had stopped shooting recently and she was free.
Only about z500 hundred people ran the full marathon. It looked like even less. I had heard someone mention a 6 hour cup off. I didn't know there was a cut off for this race or at least I forgot. I guess it didn't seem to be a big deal. I thought I'd finish by my usual 5hr 30min average if not sooner, since most of it  was downhill. How wrong I was.
And I cried again on camera talking about the race and how hard it was for me and how hard this whole experience is, not just the race or marathons but going blind, trying to bring attention to something most don't want to pay attention to.
I was not making that 5hour 30 min average.that thought was long gone. My legs were hurting pretty bad. I felt dizzy and thought I may actually pass out, maybe even need an ambulance. But that would mean not finishing and that was no option. I really pushed myself.  And at points David even dragged me.
I started crying somewhere in mile 25 I think. So much going on; I had nothing left. My body was so weak. I couldn't hold it in; it just poured out like a dam. Damn. Disappointment, regret, pain, my nephews, my brother, me, pregnant Liz Lucas smith with her first child a boy who she already knew has Choroideremia. My grandfather. Was I going to get my medal? My time? What did not making it mean?
Read the rest here.
Watch this video that highlights EJ Scott's marathon in Salt Lake City, UT. Also, learn more about his disease Choroideremia and meet Liz Lucas Smith who is a CHM carrier. At the time she was filmed she was pregnant with a boy. She has since had the baby. A beautiful boy named Dylan.
Here's photos of this marathon:

view more images from this album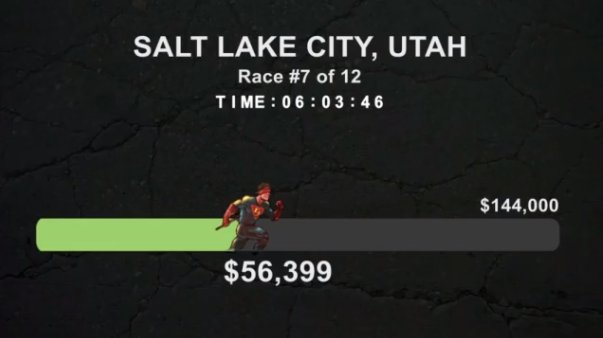 Please consider giving to find a cure, to The Choroideremia Foundation by donating using the button below:
Donate using the button below: