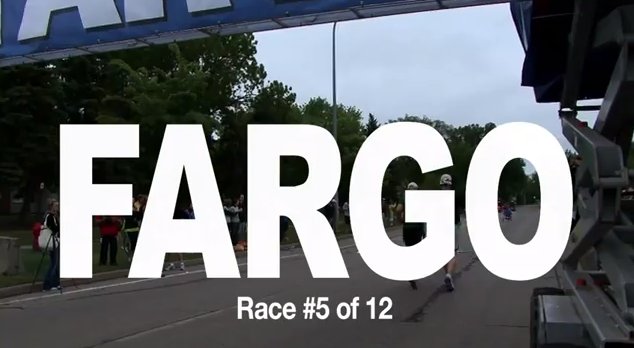 The Fargo Marathon was held on May 18, 2012. David J. Wright was EJ's guide for this race.
EJ says:
Mark Knutson runs the marathon and was a huge help. In trying to get me extra exposure, he even asked me to be a part of the Marathon Press conference and asked if I wanted to address the runners before the marathon. Of course!
I ran my second best time of 5:20:00 behind St. Louis and I was happy I got another under my belt.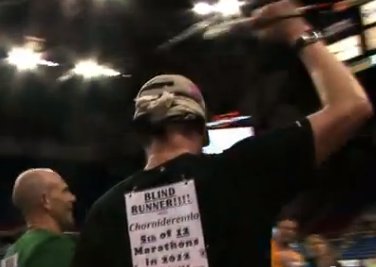 After Fargo, EJ visited Philadelphia and meet Dr. Jean Bennett, who is doing research to help  find a cure for his disease.

He spent the day in Philadelphia with Dr Jean Bennett at the University of Pennsylvania who is working on the treatment for CHM. Dr. Bennett thinks she is close to finding a possible cure for EJ's disease "Choroideremia." Dr. Bennett studies the molecular genetics of inherited retinal degenerations with the idea of using this knowledge to develop rational approaches for treatment of these diseases.

Watch EJ's newest video that includes shots from his run in Fargo as well as his visit to UPenn to see Dr. Bennett.


Below are a few photos from this marathon:


view more images from this album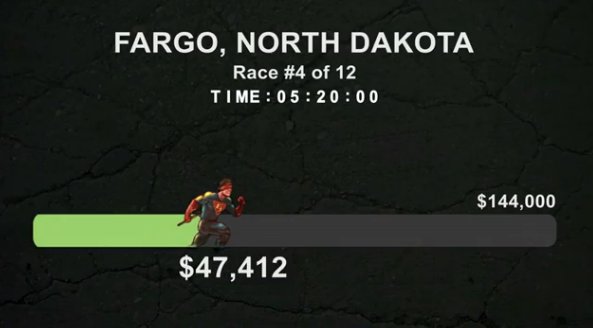 EJ is losing his eye sight from an eye disease called Choroideremia. It runs in my family. Other members have it and his grandfather went blind from it. Please consider giving to EJ's charity, The Choroideremia Research Foundation by donating using the button below:'