EJ Scott has just reported some cool news!
He writes:
I am getting an award in Wichita, KS OctOBER 24, 2014 at the Envision Awards Gala!
I don't know too much about it but Envision is a place that helps the visually impaired and they are nice enough to fly my out, put me up and even give a $5000 gift to The CHOROIDEREMIA Research Foundation.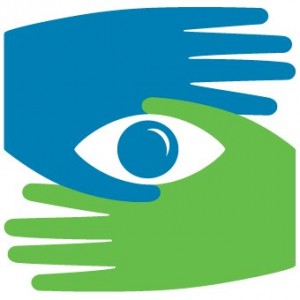 MORE ABOUT ENVISION
The mission of Envision is to improve the quality of life and provide inspiration for the blind and visually impaired through employment, outreach, rehabilitation, education and research.
Envision provides services to people of all ages, 3 weeks to 103 years old. From providing a job to providing much needed resources, the goal is always the same – independence.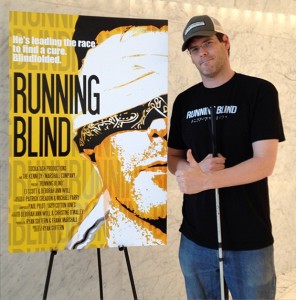 SCREENING OF RUNNING BLIND THE MOVIE:

While EJ is in Wichita, he'll be screening his short documentary "Running Blind The Movie" about his 12 marathons in 2012 at the Tall Grass Film Festival October, 21st. He will intro the film and do a Q&A after.
So, mark your calendars fans who live in Kansas and don't miss out on seeing this great documentary that was made when EJ ran 12 marathons in 12 months in 2012. It's pretty amazing.
Please also consider giving to EJ's charity, The Choroideremia Foundation by donating using the button below: