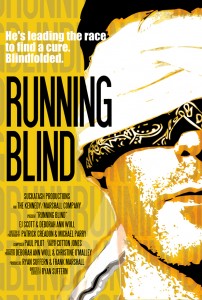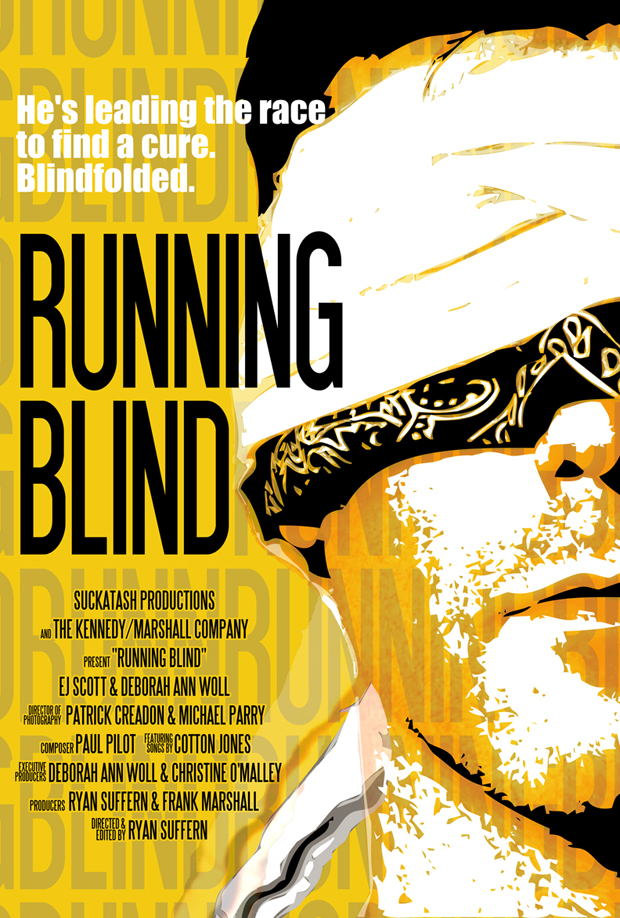 Yesterday we posted the trailer and poster from the documentary about EJ Scott's quest to run 12 marathons in 2012 saying that the film would be seen at the Mountain Film Festival in Telluride.
Today, at the festival's web site, they have announced more information about the airing of the film:
It will be seen on SATURDAY – 3:45PM @ MICHAEL D. PALM THEATRE
Where: Michael D. Palm Theatre
Saturday, May 25, 2013 – 3:45pm to 5:45pm

Here's what they say about EJ and his film:
We hold ordinary heroes in the highest regard at Mountainfilm, so E.J. Scott should feel at home in Telluride as he fits the description perfectly. Suffering from a degenerative, genetic disease of the retina called choroideremia, Scott is slowly losing his vision. His response is to commit enormous amounts of time, money and, most likely, knee cartilage to raise funds and awareness for a cure by running a dozen marathons in a dozen states in 2012.
Come on out to the festival, see the film about EJ and meet him in the flesh!

source: mountainfilm.org