Below is the next "Scratch the Surface" EJ Podcast. EJ has as his guest today Matt Walsh.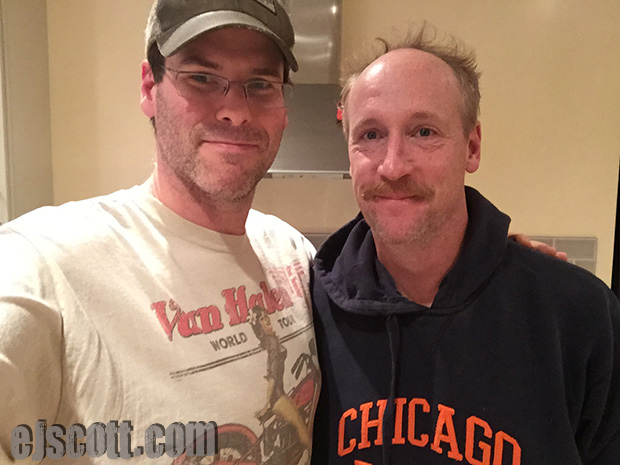 EJ says:
Matt Walsh is a stand out comedian among stand out comedians on the HBO show VEEP. But he didn't start out wanting to do comedy. He started out as a psychologist. During this interview I think Matt uses some of his training on me and divulge things about myself I don't think I have previously on my podcasts.
Ej and Matt talk about:
improv,
Chicago sports,
how humor helped Matt make friends and not get beat up,
being a dad,
drug use,
meeting his wife, Morgan,
directing,
being on the Daily Show as a correspondant and his return for the end of Jon Stewarts run,
co-founding The Upright Citizens Brigade Theater, which has 4 locations now,
his fear of providing for a growing family as an actor,
growing up 1 of 7 siblings,
Del Close,
his belief in religion after being raised a Catholic,
his frustartion as a teacher,
coaching the Harlem Globetrotters in improv
and so much MORE!!
PLEASE SHARE, LISTEN, and ENJOY!!!
Please share with your friends on social media or any other way.
Also, be sure to listen to EJ's other podcasts because those are pretty amazing also.
Please consider giving to EJ's charity, The Choroideremia Foundation by donating using the button below: