Below is the next "Scratch the Surface" EJ Podcast. EJ has as his guest today with actress, Joanne Whalley of Marvels Daredevil, Willow, The Borgias, Wolf Hall, Gossip Girl, The Man Who Knew Too Little, The Singing Detective.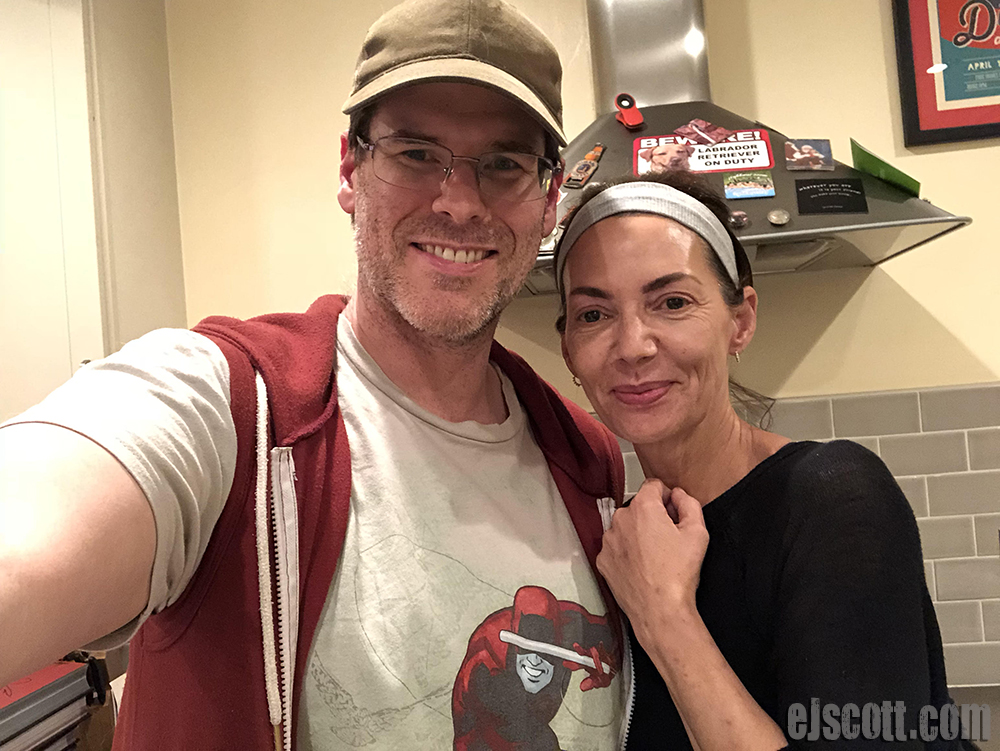 PLEASE LISTEN, PLEASE SHARE and ENJOY!!!
Joanne Whalley sat with me to do her very first podcast ever! We talk about:
acting as a child,
her parents divorce,
meeting her husband Val Kilmer on the set of Willow, getting divorced several years later, their relationship today,
having two children,
finding new passions and hobbies,
working with Bill Murray and being "kidnapped" by him,
working with Anthony Hopkins, Mark Rylance, Sean Connery, Sir Ian McKellan, George C Scott, Jamie Lee Curtis,
playing Scarlett O'Hara in the Gone With the Wind sequel,
religion,
being in a punk band early on,
recording at Abbey Road Studios,
growing up in Manchester, England,
playing Sister Maggie in season 3 of Daredevil
and much more!!!
Please share with your friends on social media or any other way.
Also, be sure to listen to EJ's other podcasts because those are pretty amazing also.
Please help EJ raise money for Autism, Cancer, Parkinson's, Alzheimer's, Rett Syndrome, Crohns Disease, Tourette's, mental illness, animals, children's health, blindness at 

www.crowdrise.com/7on7 

or click on the image below:
PLEASE CLICK ON THE IMAGE TO DONATE
AS MUCH AS YOU CAN!!!