On Christmas Day EJ Scott ran a marathon in Santa Monica with his wife, Deborah Ann Woll in order to prepare for the Chicago Marathon!  He wrote on Twitter:
"This morning I woke up at 5:30 am and ran my first 10k in Santa Monica for Christmas! I was completely unprepared for it. So it was difficult. 6.2 miles in 97 minutes. It's a good start to 2020 and the marathon I signed up for in Chicago. January 1st a lot needs to change. Here we go!"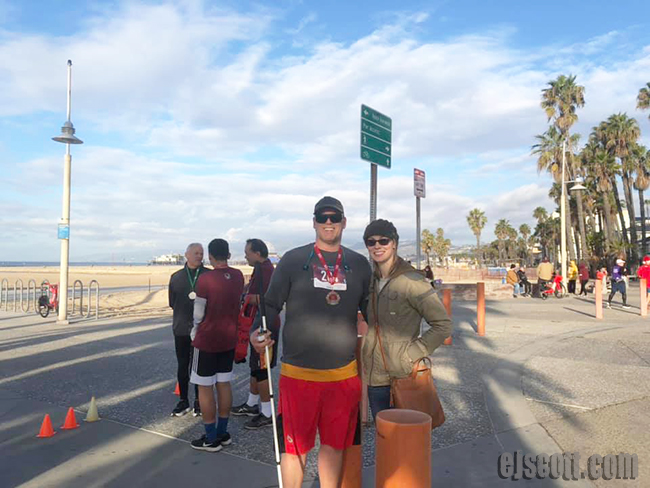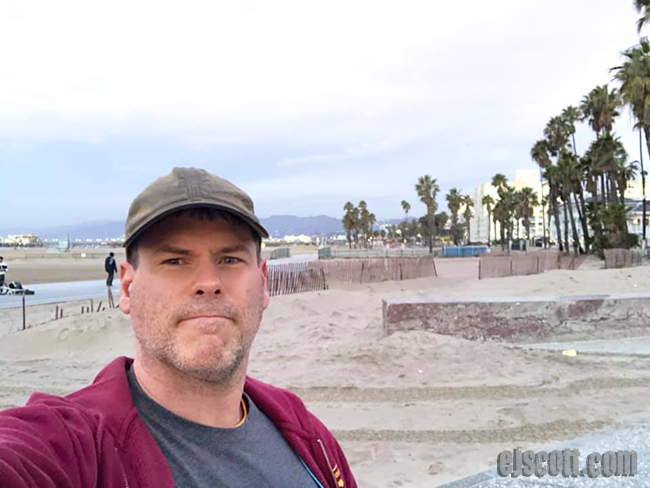 The Santa Monica run served as a prep to run in this year's 2020 Chicago Marathon. The Chicago Marathon is a marathon held every October in Chicago, Illinois. It is one of the six World Marathon Majors. Thus, it is also an IAAF Gold Label race
ABOUT THE CHICAGO MARATHON
The Chicago Marathon is the fourth-largest race by the number of finishers worldwide.
Official website: chicagomarathon.com
Event date: October 11, 2020
EJ ran the Chicago marathon back in 2012. At that time it was the 10th Marathon he had completed in that year.  EJ finished in Chicago at 2:16:03 pm and was number 448 to FINISH. His Elapsed Time: 06:55:32, Pace: 19:38 (UNOFFICIAL). Read more about his run in 2012 here
I asked EJ to confirm that he was running and he wrote back to me saying the following:
Yes, I'm running! Crazy. Chicago! That's the goal anyway. I'll be raising money for Foundation Fighting Blindness and CRF.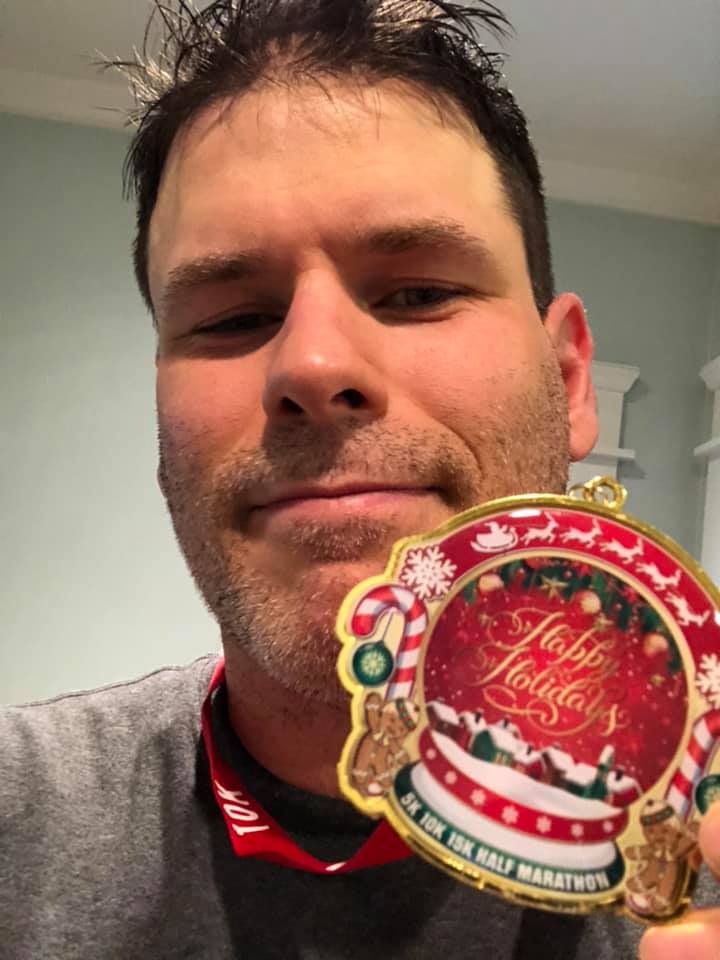 Below are some videos from his run in Santa Monica on Christmas Day 2019:
VIDEOS
We wish EJ all the best of luck, but we know he will do it and, do it well! Good Luck EJ and, Happy New Year!