If you live in the Dayton Ohio area, be sure to go see EJ Scott run his ninth marathon this Saturday, September 15.
It'll be at Dayton Ohio Air Force Base Race. His bib number is 3872.
Once this race is done, he will be 3/4 done his year-long quest!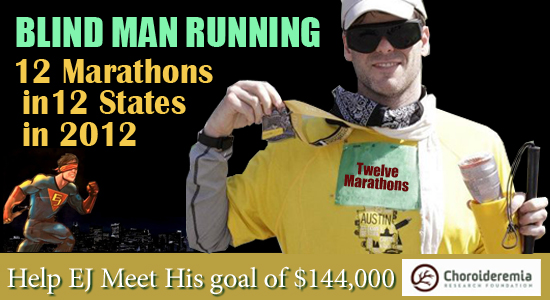 And, be sure to give to EJ's fund to help fight Choroideremia, the disease that is making EJ go blind. Click on the button below to help:
source: marathonguide.com