Yesterday morning EJ Scott ran a very short race, only 5 miles. That's easy for EJ because he already ran 12 full marathons in 2012. and blindfolded. The 5k run took place in Playa Del Rey, CA at the Allstate Los Angeles Marathon event.  He was supposed to run alongside his girlfriend, True Blood's Deborah Ann Woll, as is guide.  Unfortunately, Deborah hurt her ankle and wasn't able to run, so EJ ran with another guide and Deb stood at the sidelines cheering him on.
After the race, EJ received the first ever US Road Sports and Entertainment Group Visionary award given at this annual race in recognition of the tremendous effort he made this past year for having run 12 Marathons in 2012 and raising over $150,000 for his charity Choroideremia.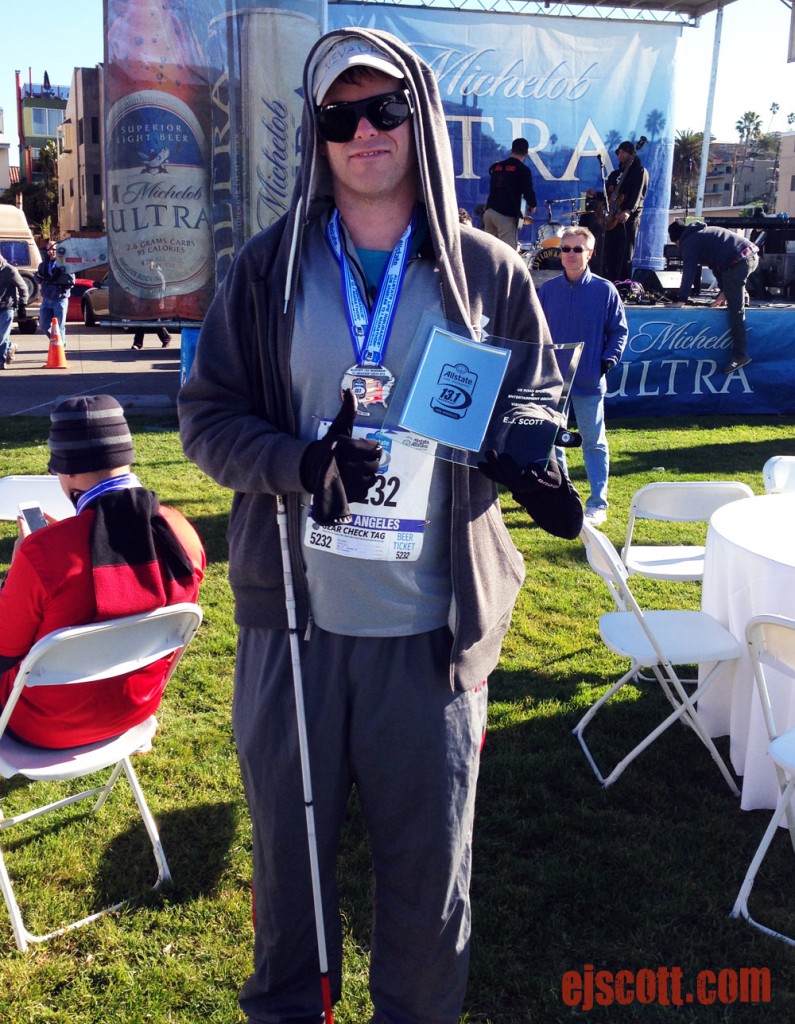 Here's a video of EJ receiving the award.
And here are some photos of EJ with the award and with his girlfriend, True Blood's Jessica Hamby, Deborah Ann Woll.
Please consider giving to EJ's charity, The Choroideremia Foundation by donating using the button below: