As many know, EJ Scott doesn't just run marathons, but he is also an improvisor. EJ will next appear at IO West in Hollywood, CA on Monday, June 3 at 10pm.
Here's more details about the show:
Joining EJ will be: Matt Walsh, the co-founder of Upright Citizen's Brigade Theater (UCB) and who is currently on several TV shows including HBO's VEEP.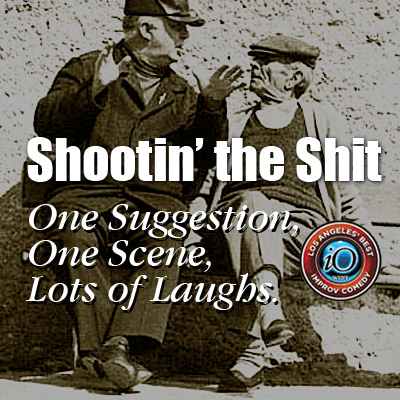 The show is a single scene long form set in a "bar" environment. No time jumps, no scene changes, no character changes. 45 minutes real time. One suggestion. 3 improvisers.
Past guests include:
DAVID KOECHNER, RYAN STILES, SHELLEY BERMAN, TJ JAGODOWSKI, DAVE PASQUESI,CHRIS TALLMAN,
NOAH GREGOROPOLOUS, SUSAN MESSING, MICK NAPIER,
ANDY ST CLAIR, JET EVELETH, and many many more!!
Shootin the Shit was established in 2004.
Monday, June 03 @ 10:00 PM in the Main Stage – tickets are $10
For tickets, call (323) 962-7560 or find this show on the ioimprov.com.