Antarctica beckons! EJ Scott starts his 2016 challenge to run in seven marathons on seven continents in 2016, this month.
His first marathon (26.2 mile run) will be the White Continent Marathon held later this month on January 22-31, 2016 in Antarctica.
Steve Hibbs of "Marathon Guide.com" says of the event:
Antarctica is unlike any other place on this planet. The stark, naked landscape is one to be reckoned with. After being a participant and finisher in the White Continent Marathon on Friday, February 20, 2015, I can attest to the fact that this marathon was a most difficult one and really presented a challenge in terms of the terrain and the weather.
The 2016 White Continent Marathon will be the first opportunity for those who want to run a marathon on all seven continents to achieve that goal.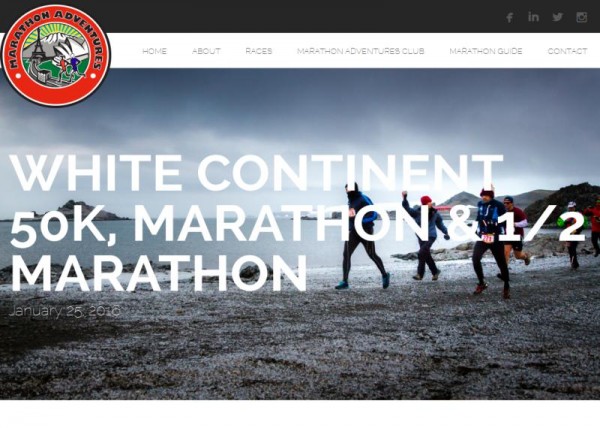 PLEASE HELP EJ ACCOMPLISH THIS AMAZING GOAL FOR 2016!
At the moment EJ could use your help to run in the London Marathon in April. for Victa Children, (on Twitter at: @VICTAChildren).
[icon style="icon-hand-right" size="small" borders="no"] Please go here to show your support: crowdrise.com/ejscott
Also, PLEASE FOLLOW EJ through the year by supporting him @7ContinentThons on Twitter which is his account for the 2016 marathons!
source: kathyloperevents.com