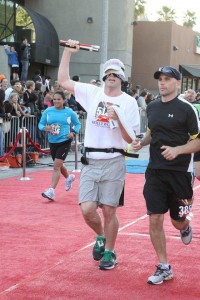 Welcome to my website and my very first post.
I am running my 6th marathon of the year this Saturday, June 23, 2012, in Seattle, WA. I'm doing this to raise awareness and money for a treatment for the eye disease causing me to lose my sight. My brother and 7-year-old nephew also have this disease. Please share my story and donate if you can, any amount is a good one, to my cause.
Thank you. — EJ
Read more about this at: http://www.ejcurechm.blogspot.com
Look for more coming soon on this site about my 12 Marathons in 2012 and about my quest for a cure of Choroideremia by going to: http://choroideremia.org/crf/.