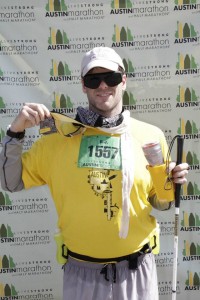 I am running Seattle's marathon on June 23rd and doing a comedy improv fundraiser at UNEXPECTED PRODUCTIONS on Thursday, June 21st at 8:30. $15.
Here's information about where it will be:
Unexpected Productions
1428 Post Alley (Market Theater at the Gum Wall), Seattle, Washington 98101-2034
I am also doing comedy fundraisers in most of the cities I'm running in.
It's for a good cause. I am going blind from an eye disease called Choroideremia. My brother and 7-year-old nephew also have this disease. 100% of the money raised will be going to the Choroideremia Research Foundation to help find a treatment or even a cure!!
So please come out an have a really fun evening for a really great cause. Tell your friends and family. thanks so much!!!
I hope you can make it. Id love for this to be a sold out show!!!