Below is the next "Scratch the Surface" EJ Podcast. EJ has as his guest today TVLine's Michael Ausiello.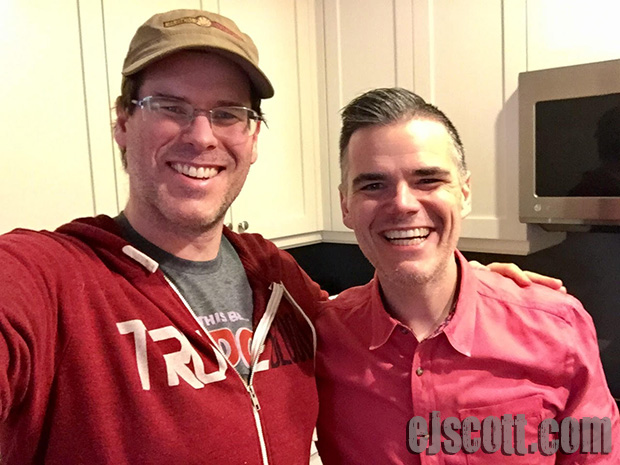 Michael Ausiello is a successful tv critic co-founding the entertainment website tvline.com which is known for delivering a concentrated stream of breaking TV news, original previews, and insightful recaps/reviews.
Michael has a memoir coming out soon about his love and marriage with his husband, Kit. The memoir titled, "Spoiler Alert: The Hero Dies: A Memoir of Love, Loss, and Other Four-Letter Words" goes into what it was like losing Kit to cancer.
Michael was good enough to meet up with me in Brooklyn and talk about:
the book writing process and writing under such tragic circumstances,
we also talk about his coming out to his family,
dating since Kits passing,
lots of television talk,
how he started in writing,
meeting celebrities and so much more!!!
PLEASE LISTEN, PLEASE SHARE and ENJOY!!!
Please share with your friends on social media or any other way.
Also, be sure to listen to EJ's other podcasts because those are pretty amazing also.
Please help EJ raise money for Autism, Cancer, Parkinson's, Alzheimer's, Rett Syndrome, Crohns Disease, Tourette's, mental illness, animals, children's health, blindness at 

www.crowdrise.com/7on7 

or click on the image below:
PLEASE CLICK ON THE IMAGE TO DONATE
AS MUCH AS YOU CAN!!!