Below is the next "Scratch the Surface" EJ Podcast. EJ has as his guest today Herb Koss.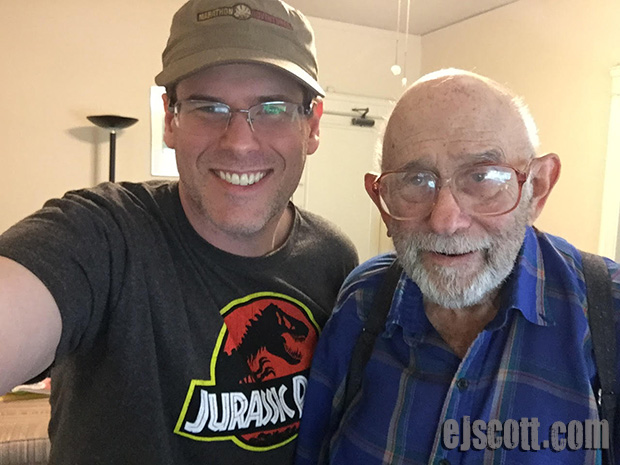 Herb Koss and I have something in common, we love watching improv, and thats how we met. At the time, I was improvising and watching improv regularly at iOWest in Hollywood over a decade ago. Herb is 84 years old now and I thought since I haven't gotten to talk to him in a while that he would be a great guest to talk to.
Herb talks to me about:
traveling the world over and over,
never being married but was almost engaged a couple times,
never had children,
his time in the service and how that started his career in helping people,
his partnership and friendship with a blind man that he travels the world with,
how and why he got interested in improv
and so much more!!
PLEASE LISTEN, PLEASE SHARE and ENJOY!!!
Please share with your friends on social media or any other way.
Also, be sure to listen to EJ's other podcasts because those are pretty amazing also.
Please help EJ raise money for Autism, Cancer, Parkinson's, Alzheimer's, Rett Syndrome, Crohns Disease, Tourette's, mental illness, animals, children's health, blindness at 

www.crowdrise.com/7on7 

or click on the image below:
PLEASE CLICK ON THE IMAGE TO DONATE
AS MUCH AS YOU CAN!!!