Below is a new "Scratch the Surface" EJ Podcast. EJ has as his guests today Betty Cahill and Kevin Farley they remember the great comic, Chris Farley.
EJ says:
Chris Farley was a HUGE comedic impact on a lot of people, including myself. Watching him be funny was like watching Dali paint. I think about Chris once in a while if only becasue his movies are on Netflix Streaming or because I watch SNL every week and he may pop in my head, so I wanted to learn more about this comedy legend.
I was lucky enough to get one of his brothers, Kevin, who was very close with Chris to come and tell some stories about the good times and the bad. And also on the show is Betty Cahill who was on SNL with Chris for a season. And she has some stories, too. Of course, Chris is the main focus of the podcast but we also talked about the process of getting on SNL, what its like to work there (at least in the ealy 90's), the late Del Close and the recently deceased Jay Leggett. Any SNL fan will find these stories interesting and any Farley fan will likely learn something knew about this comedy hero. Please share it with your friends and family on the social networks.
Please share with your friends on social media or any other way. Listen to EJ's other podcasts because those are pretty amazing also.
Listen and Enjoy.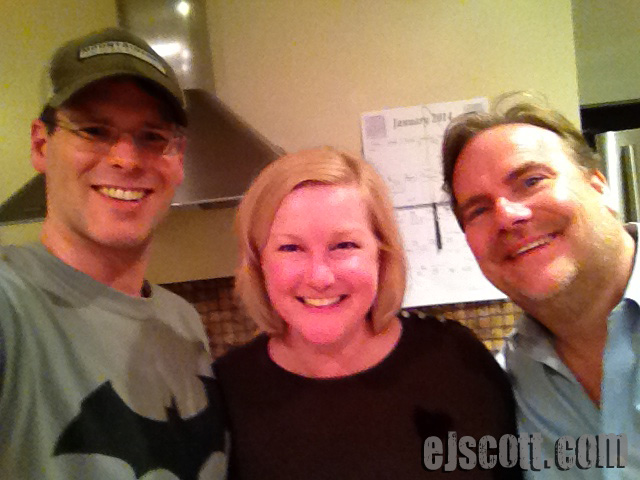 EJ Scott,  Betty Cahill and Kevin Farley
Links:
Rebos-Chris-Farley-House
Delishytown.com
Farley Brothers Radio Podcast