EJ has as his guest on his "Scratch the Surface" podcast today, Dr. Jean Bennett, one of the few people in the United States, and in the world, who is working tirelessly to try to find a treatment or a cure for CHOROIDEREMIA.
EJ and Dr. Bennett talk about the potential for treatment, what that would take, time, money, the risks involved, where the hell this came from in the first place, how she got started in medicine at an early age and a lot more.
He hopes this podcast will inspire you to help out. There's a big dollar amount we need to raise for a cure, but that amount many charities raise in less than a year.
Listen and Enjoy.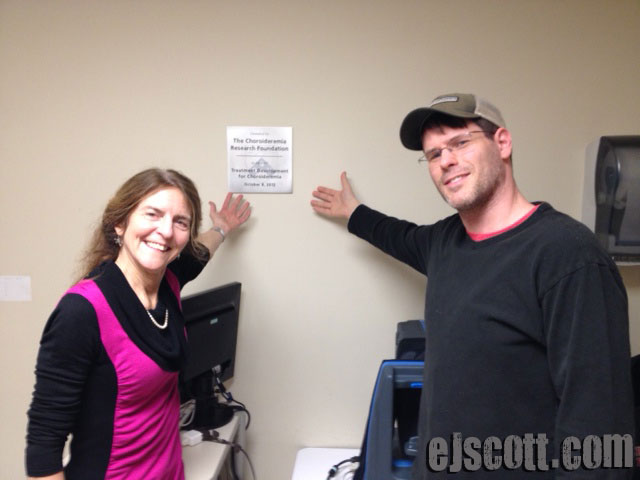 Choroideremia is an eye disease that is passed down through genetics and degenerative until total blindness. Ej has it, his brother has it, and his two nephews have it. EJ has been raising awareness and money for the cause for over a decade when he first got diagnosed.
Please share with your friends on social media or any other way. Listen to EJ's other podcasts because those are pretty amazing also.