Below is the newest "Scratch the Surface" EJ Podcast #026. EJ has as his guest today The Soup Writers, Lee Farber and Nic DeLeo.
"The Soup" is a show that has been on E! making fun of other shows for the last 10 years. Lee Farber and Nic DeLeo (Mankini) have been there from the beginning, pretty much. Nic talks about his 30 year friendship with Joel McHale, Lee talks about how Joel McHale married him and his wife, having input with The White House Correspondence Dinner, writing for The Soup, the fear of what happens when and if "The Soup" ends, how some celebs won't come back to guest on "The Soup." Lee worked with Barry Sonnenfeld and almost met Steven Spielberg, Nic possibly got banned from the Arclight Cimemas here in LA, and so much more!!!
Listen and Enjoy.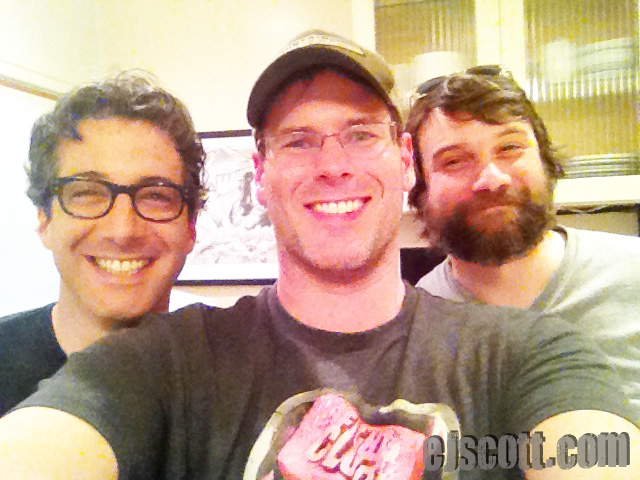 Please share with your friends on social media or any other way. Listen to EJ's other podcasts because those are pretty amazing also.