Below is the next "Scratch the Surface" EJ Podcast. EJ has as his guest today True Blood's Nathan Parsons (vampire James).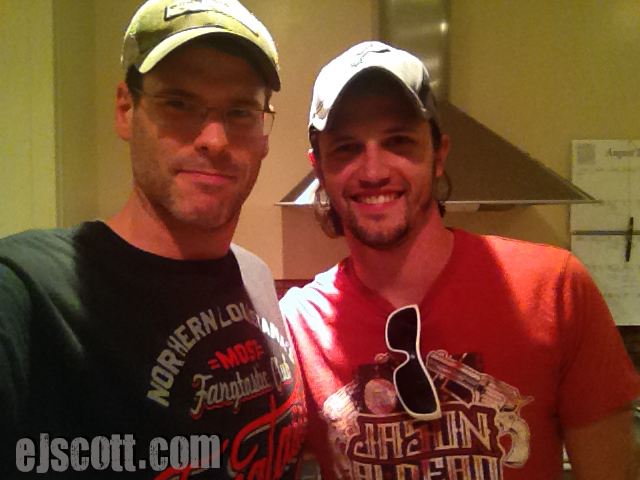 Nathan Parsons is known as James on the seventh and final season of "True Blood" and simultaneously stars on the Vampire Diaries spinoff, "The Originals."
Ej and Nathan talk about:
his Texas background,
playing a gay character,
being a voice over actor at a young age,
being home schooled,
being born in Australia,
his admiration for Robin Williams and his friendship with his daughter,
his audition process for True Blood,
working on The Originals and True Blood at the same time, and flying back and forth across the country to do both shows
doing almost 400 episodes of General Hospital,
working odd jobs,
bull riding,
his first Comic Con,
working with Deborah Ann Woll in college
and why he dropped out
and so much more!
LISTEN, and ENJOY!!!
Please share with your friends on social media or any other way.
Also, be sure to listen to EJ's other podcasts because those are pretty amazing also.
Please consider giving to EJ's charity, The Choroideremia Foundation by donating using the button below: