Below is the next "Scratch the Surface" EJ Podcast. EJ has as his guest today True Blood's Executive Producer, Gregg Fienberg.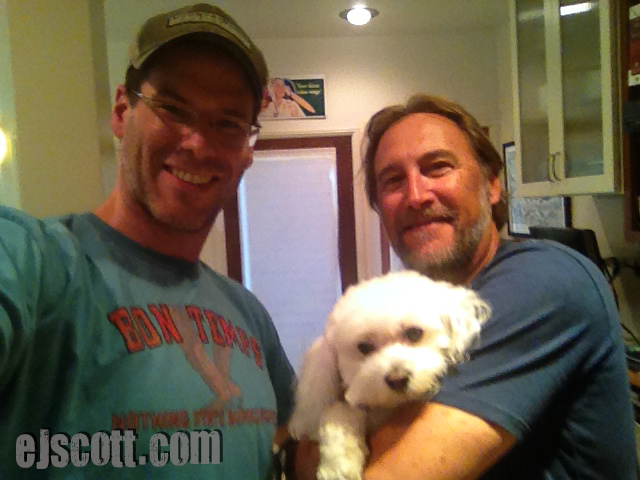 Gregg Feinberg is an Executive Producer on True Blood and has been with True Blood since episode one until the very end. While you've probably never seen his face, he worked with Alan Ball and took care of most of the logistics of putting a show on television. He is also a director and directed episode 4 of season 7.
Ej and Gregg talk about:
We talk about his early career working with U2, Madonna and Michael Jackson,
And the story of Michael Jackson leaving the country to go to Germany when he was suppose to shoot a music video with David Fincher,
we talk about working with David Lynch on Twin Peaks, David Milch on Deadwood and John from Cincinnati, Ian McKellan on Gods and Monsters,
we talk about his first marriage which produced two kids and his latest marriage to a long time girlfriend,
we talk the ins and outs of producing True Blood,
what he's like as a director,
what he was like as a kid,
his parents who have been married for 60 years,
he also brings over his little dog Sprinkles (who wasn't feeling well)
and so much more!!
Please share with your friends on social media or any other way.
Also, be sure to listen to EJ's other podcasts because those are pretty amazing also.
Please consider giving to EJ's charity, The Choroideremia Foundation by donating using the button below: