Below is the next "Scratch the Surface" EJ Podcast. EJ has as his guest today Opus Moreschi.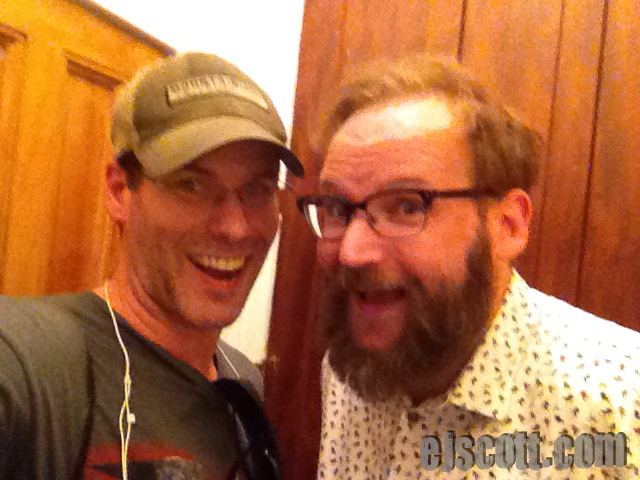 Opus Moreschi is a multi Emmy Award winning writer for The Colbert Report.
EJ sits down with Opus at his apartment in Brooklyn where they talk about:
his younger life where he and his family lived in different places around the world,
the divorce of his parents,
developing a sense of humor to help deter bullies,
the origin of his nickname "Opus" which became permanent,
improv and sketch writing in Boston,
his luck with the ladies,
how he got a writing job on The Colbert Report
and how that paved the way for him to become Head Writer,
his past jobs with Craig Kilborn, Tom Green, and David Koechner,
how he will be going with Colbert to CBS replacing Letterman,
what its like to win an Emmy or 3,
and so much more!!!
Please share with your friends on social media or any other way.
Also, be sure to listen to EJ's other podcasts because those are pretty amazing also.
Please consider giving to EJ's charity, The Choroideremia Foundation by donating using the button below: