Below is the next "Scratch the Surface" EJ Podcast. EJ has as his guest this time, improv artists Noah Gregoropoulos and Linda Orr. 
Noah and Linda are Chicago improv staples who also happen to be married to each other.
They talk about:
where they each come from,
their backgrounds,
how they met,
age difference,
why they eloped in Vegas on a whim,
Linda being stalked by crazy people,
Del Close,
Chris Farley,
not having kids
and a ton of other things.
EJ had a great time talking to my friends and says "Thanks Linda and Noah!!"
Below is a photo of EJ with the Improv Harold Team called "Carl and the Passions" at iO Chicago. They are kind enough to invite him to play when he's in Chicago.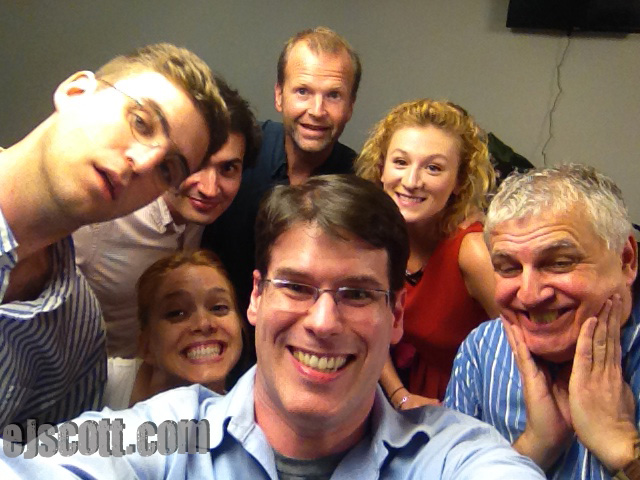 LISTEN, and ENJOY!!!

Please share with your friends on social media or any other way.
Also, be sure to listen to EJ's other podcasts because those are pretty amazing also.
Please consider giving to EJ's charity, The Choroideremia Foundation by donating using the button below: