Below is the next "Scratch the Surface" EJ Podcast. EJ has as his guests today Craig Cacowski, Joe Canale, Tim Baltz who remember Jason Chin.
Jason Chin wasn't very well known outside of the Chicago comedy scene but he meant a lot to the hundreds or thousands of lives he touched. Jason passed away at the age of 46 on January 8, 2015. Jason was a teacher, an improvisor, a director, a friend, a son and a brother.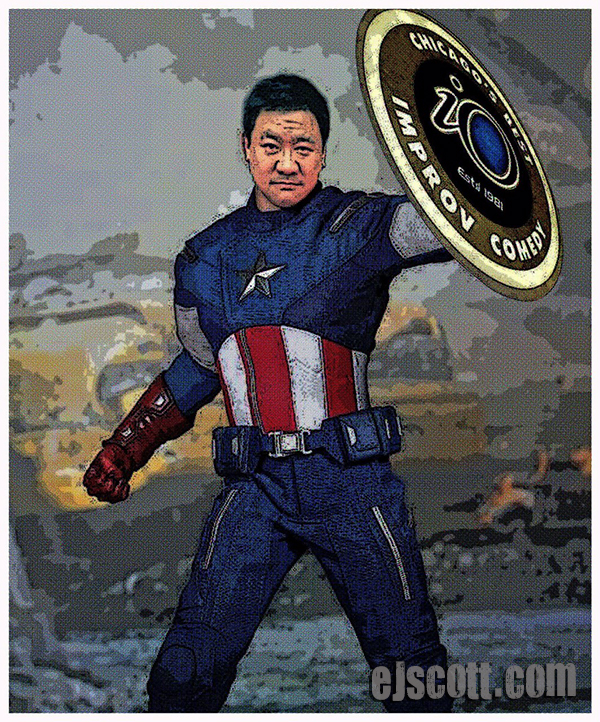 For this podcast, I bring in some Chicago improvisors that knew Jason to talk about their memories of him. Craig Cacowski, Joe Canale and Tim Baltz join me in the kitchen to remember a great man and a great nerd.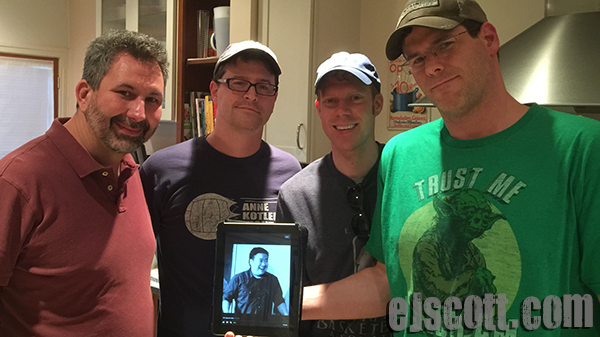 We talk about:
his appearance on an early Cosby Show episode,
his start at iO in Chicago,
his controversy with Star Wars,
how he was an improvisor and director,
we also talk about improv guru Del Close and the connection between them and much more.
LISTEN, SHARE and ENJOY!!!
Please share with your friends on social media or any other way.
Also, be sure to listen to EJ's other podcasts because those are pretty amazing too.
I didn't know Jason very well. But I knew him and liked him very much. He was always good to me and kind and supportive. Rest in Peace, Jason. You are missed.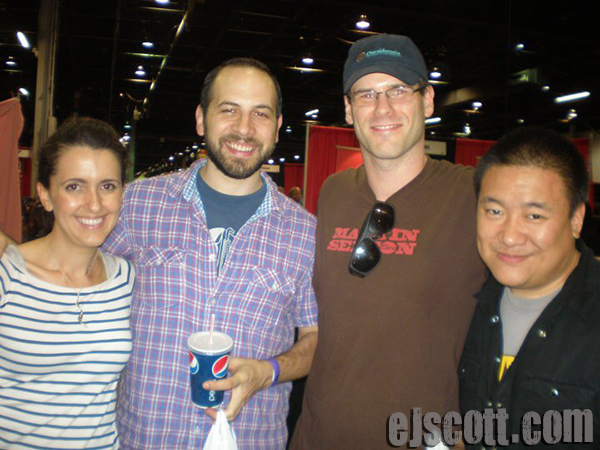 I tweeted Malcolm Jamal Warner about Jason and he responded, see his response to my tweet below: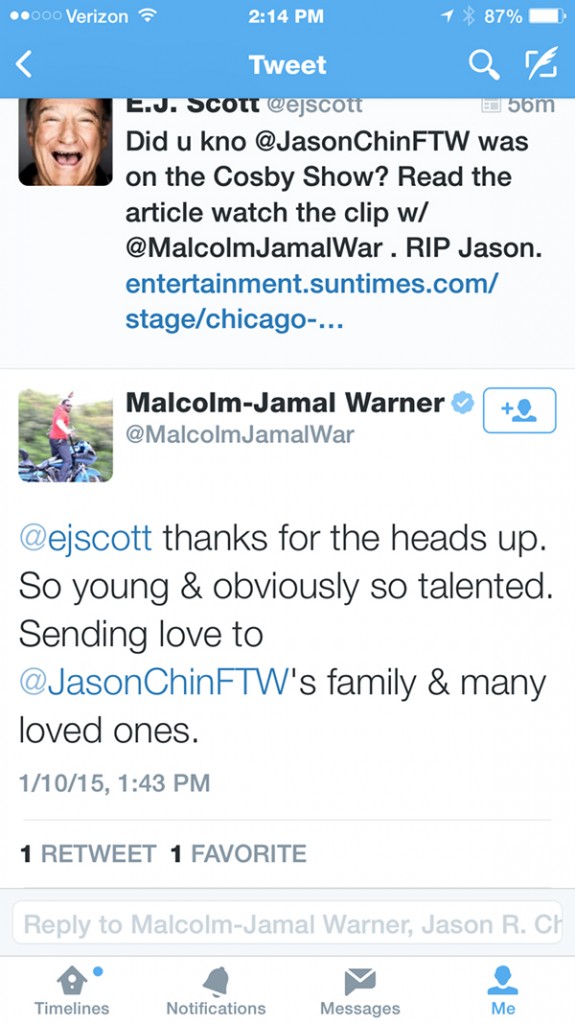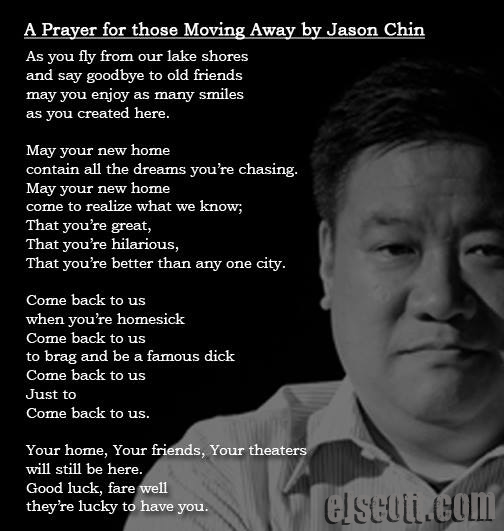 Jason Chin links 
Jason's blogs –
Jimmy Carrane –
Jasons Twitter @JasonChinFTW
Jason Chin on YouTube (interviews)
Please consider giving to EJ's charity, The Choroideremia Foundation by donating using the button below: