Below is the next "Scratch the Surface" EJ Podcast. EJ has as his guest today Daredevil's Executive Producer, Steven DeKnight.
Steven DeKnight started his career teaching English as a Second Language. A job that was suppose to last 6 months lasted 6 years. Until he finally got a break writing for MTV's Undressed show. That helped lead to working with what would end up being a life changing experience, working for Joss Whedon on Buffy the Vampire Slayer, which was Steven's favorite show on TV at the time. He worked on Buffy developing friendships that would last to this very day and beyond. It lead to working on such shows as Angel, then "Smallville," "Dollhouse," a little short lived gem called "Viva Laughlin" (a musical drama on CBS with Hugh Jackman), helping create and run "Spartacus" and now the hit Netflix/ Marvel show "Daredevil."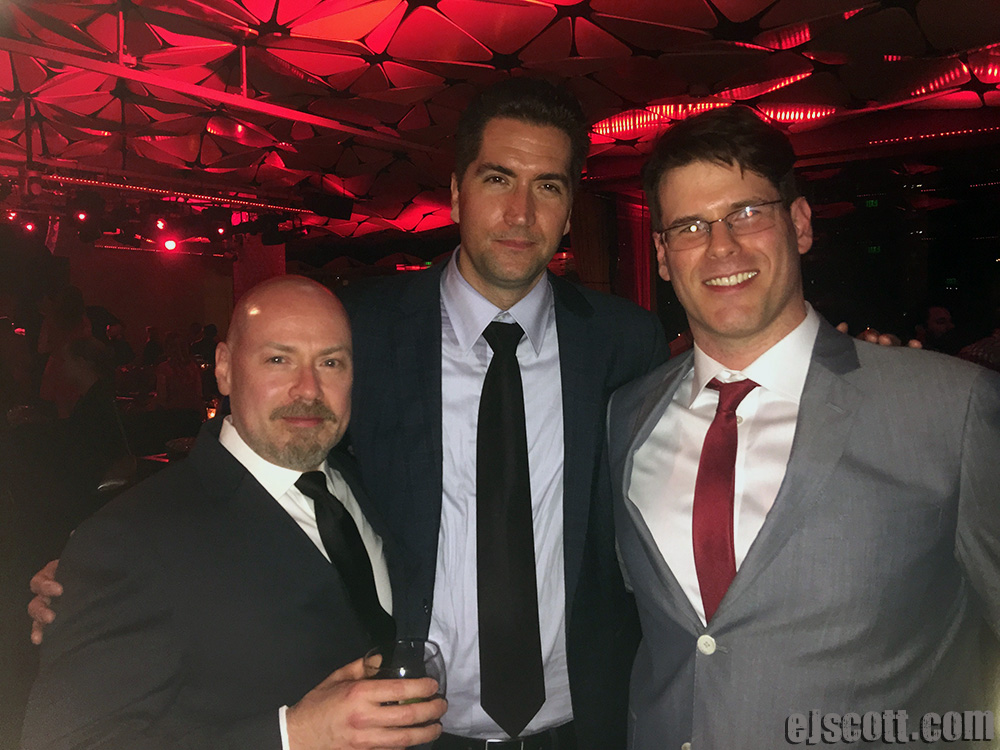 Ej and Steven talk about:
Show running, directing, producing, writing and he was even had aspirations of being an actor
Joss Whedon,
Drew Goddard,
Doug Petrie,
tattoos,
how horrible it was losing the lead of Spartacus, Andy Whitfield to cancer and the bravery of his replacement with Liam McIntyre
being a Howard Stern fan,
reading good and bad reviews,
about Daredevil and how he was bought in, kind of last minute,
working 7 days a week to get the series made,
casting Daredevil,
working with Jeph Loeb,
Deborah Ann Woll's audition and the casting process and how it almost didnt happen,
how Richard Gere was considered for Wilson Fisk,
and so much more!!
It was a great time talking with Steven. He's a great guy and has a ton of great stories.
LISTEN, and ENJOY!!!
Below is the poster EJ is raffling which Steven DeKnight signed when he met with EJ for this podcast. Click here or, on the image to learn more.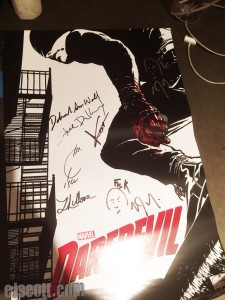 Please share with your friends on social media or any other way.
Also, be sure to listen to EJ's other podcasts because those are pretty amazing also.
Please consider giving to EJ's charity, The Choroideremia Foundation by donating using the button below: