Below is the next "Scratch the Surface" EJ Podcast. EJ has as his guest today Jeph Loeb.
Jeph Loeb is a multi Eisner Award Winning comic book writer that has transitioned into one of the most important guys at Marvel. He runs the television department. He was kind enough to come to my house and talk with me for a couple of hours while I nerded out that Jeph Loeb was in my house! He's written legendary stories about Daredevil, Wiolverine, Batman, Hulk, Spider-Man, Superman, the list goes on and on. He got his start in writing by writing screenplays, specifically Commando and Teen Wolf.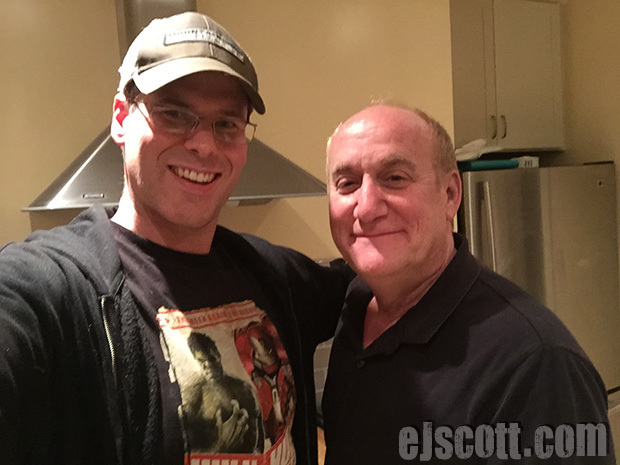 Ej and Jeph talk about:
writing,
Cinderella,
Tim Sale,
Alan Moore,
Ed McGuinness,
whatever happened to Captain America:
White,
Arnold Schwarzenegger,
Alyssa Milano,
casting Daredevil,
sitting in on writing meetings on Buffy the Vampire Slayer,
Joss Whedon,
almost doing an animated Buffy tv show,
Heroes,
Smallville,
a possible Punisher Tv show,
the horrible loss of his 17 year old son to bone cancer and how he paid tribute to him in comic book form
and much more!
LISTEN, and ENJOY!!!
Please share with your friends on social media or any other way.
Also, be sure to listen to EJ's other podcasts because those are pretty amazing also.
Please consider giving to EJ's charity, The Choroideremia Foundation by donating using the button below: