Below is the next "Scratch the Surface" EJ Podcast. EJ has as his guests today Christos Gage and Ruth Fletcher Gage. They both are staff writers for the new Marvel's Daredevil for Netflix. They are married and have been writing partners for a long time.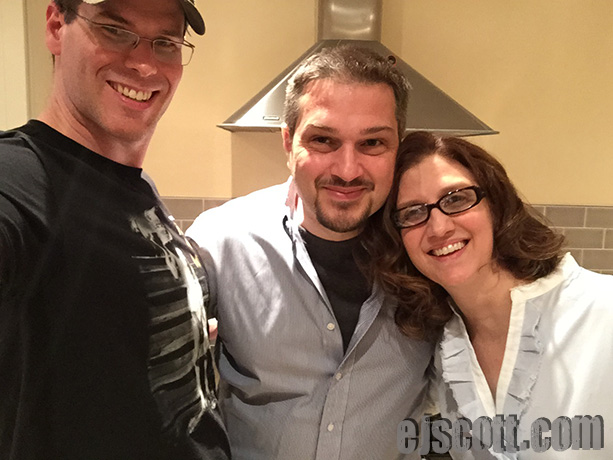 EJ, Christos and Ruth talk about:
how they met in college,
what its like to be the lone female writer on a staff of men,
we talk about Christos' family where his grandmother was executed in Greece and
how Christos' dad was going to murder the man that had her executed,
also how Christos' dad took down the mob as a journalist,
what its like writing Buffy comics for Joss Whedon,
how Ruth was raised in a political family,
how they got involved with Daredevil,
some behind the scenes stories of Daredevil
and much more!!!
LISTEN, and ENJOY!!!
Please share with your friends on social media or any other way.
Also, be sure to listen to EJ's other podcasts because those are pretty amazing also.
Please consider giving to EJ's charity, The Choroideremia Foundation by donating using the button below: