Below is the next "Scratch the Surface" EJ Podcast. EJ has as his guest today Elden Henson. Elden has been acting since he was a little kid and now plays Foggy Nelson in Marvel's Daredevil for Netflix.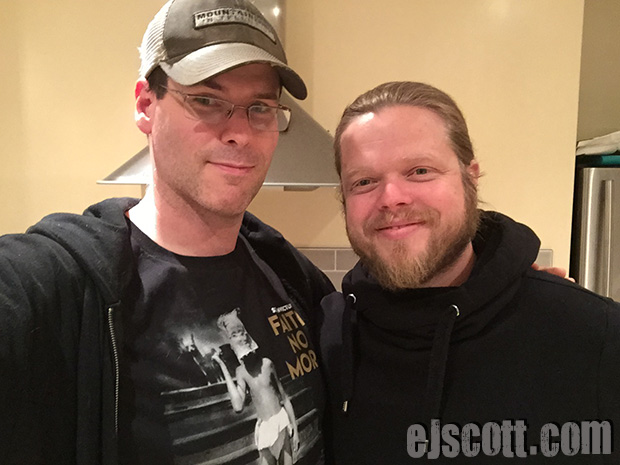 Elden and EJ talk about:
falling in love quickly with his wife, actress Kira Sternbach,
how she got pregnant early in their relationship and how he was gone filming Hunger Games: Mockingjay parts 1 and 2,
how there were problems with the birth,
post pardem depression,
going to couples counseling and how they are stronger for it.
We also talk about how he had trouble working on Daredevil due to being a new dad,
acting as a child,
the divorce of his parents and his difficult relationship with his dad,
working in all three Mighty Ducks movies with Emilio Estevez,
working with Sharon Stone in the Mighty,
how he is writing a tv pilot,
his love of music,
working on Daredevil,
Jennifer Lawrence and much more!!!
Please share with your friends on social media or any other way.
Also, be sure to listen to EJ's other podcasts because those are pretty amazing also.
Please consider giving to EJ's charity, The Choroideremia Foundation by donating using the button below: