Below is the next "Scratch the Surface" EJ Podcast. EJ has as his guest today, writer/director/producer/actor, Adam Rifkin.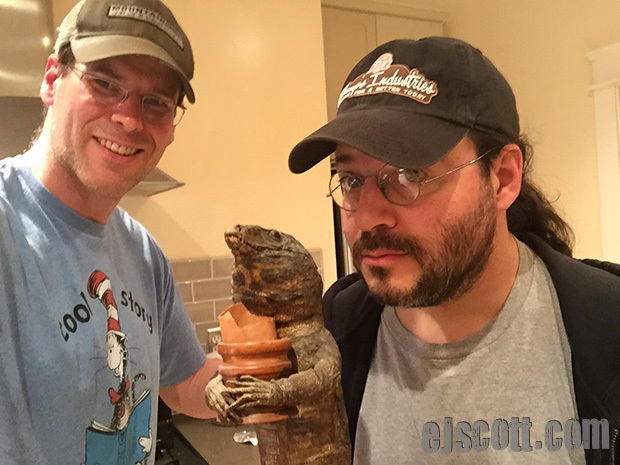 Adam Rifkin comes over and sits at the kitchen table with me to talk
movies,
filmmaking,
mistakes made he has learned from,
being cousins with Ike Barinholtz from MADTv and the Mindy Project,
losing out on rebooting the Planet of the Apes franchise 15 years ago,
the He-Man and the Masters of the Universe movie that he wrote and that John Woo was going to direct that never happened,
giving me a huge tube TV and a lizard 10 years ago when I was a mover,
making Detroit Rock City,
working with KISS,
making the CHASE with Kristy Swanson and Charlie Sheen,
how Charlie Sheen is one of the most professional actors hes ever worked with,
how a character from the series Action was based on him,
how his ex girlfriend made a film called Love and Sex about their relationship where Jon Favreau played Adam,
we talk about his parents divorce when he was a kid,
how his writing office is still in his mom;s house,
writing scripts in a week,
future projects and so much more!!
Please Listen and Enjoy!!  Also, please share with your friends on social media or any other way.
Also, be sure to listen to EJ's other podcasts because those are pretty amazing also.
Please consider giving to EJ's charity, The Choroideremia Foundation by donating using the button below: