On this latest "Scratch the Surface" podcast, EJ has as his guest Chris Hardwick. Chris is a jack of all trades. He is a host, writer, stand-up comic, producer, author, gamer, podcaster, musician, and much much more!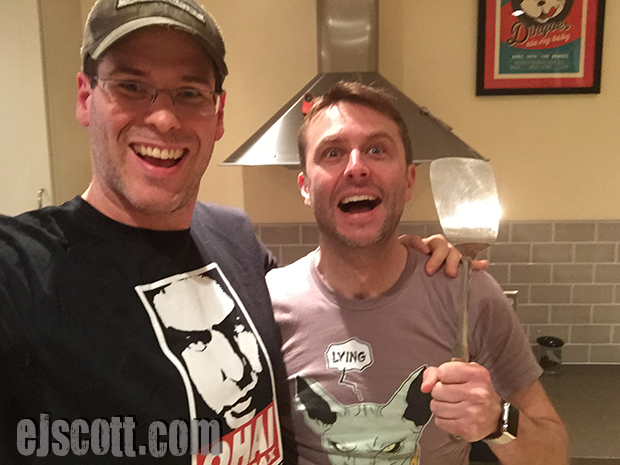 Ej and Chris talk about:
his start on Singled Out, his sing off with Tom Cruise at San Diego Comic Con,
his sobriety and how Jon Stewart's Daily Show helped him reach his "bottom",
the possibility of marriage someday,
his parents divorce as a child,
moving around,
being picked on growing up,
Hard n Phirm,
how he started "Nerdist" and how that has grown into a large brand and how Legendary partnered up with him,
Marilyn Manson's unusual appearance on Talking Dead,
how he's a really good bowler,
religion,
his relationship with Wil Weaton,
selling TV shows,
how he helped me years ago be a part of a few fundraising events for charity,
and we talk so much more!!!
LISTEN, and ENJOY!!!
Please share with your friends on social media or any other way.
Also, be sure to listen to EJ's other podcasts because those are pretty amazing also.
Please consider giving to EJ's charity, The Choroideremia Foundation by donating using the button below: