Below is the next "Scratch the Surface" EJ Podcast. EJ has as his guest today is Timothy Simons. EJ says: Tim Simons plays a great asshole as Jonah Ryan on HBO's VEEP. But in real life he's a super nice guy with a family from Maine.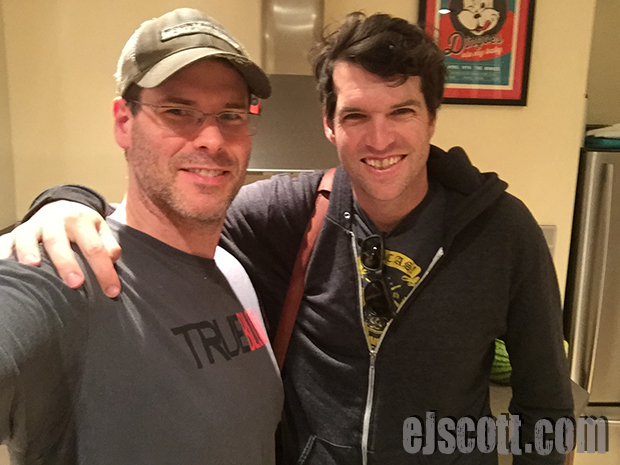 EJ talks with Tim about:
growing up in Maine,
being bullied in school,
going to college in Maine and discovering alcohol, drugs, girls and acting,
the process of shooting VEEP,
his audition,
how he met his wife,
having twins,
being away from his family while shooting VEEP,
being a guest on David Letterman,
working with such greats as Ivan Reitman, Kevin Costner, Jennifer Garner, Paul Thomas Anderson, Joaquin Phoenix, Jack Black, Melissa McCarthy, Will Ferrell, Peter Dinklidge, Tracy Letts
living in Chicago,
comedy,
improv,
sketch,
and so much more!
LISTEN, and ENJOY!!!

Please share with your friends on social media or any other way.
Also, be sure to listen to EJ's other podcasts because those are pretty amazing also.
Please consider giving to EJ's charity, The Choroideremia Foundation by donating using the button below: