Below is the next "Scratch the Surface" EJ Podcast. EJ has as his guest today Bill Corbett.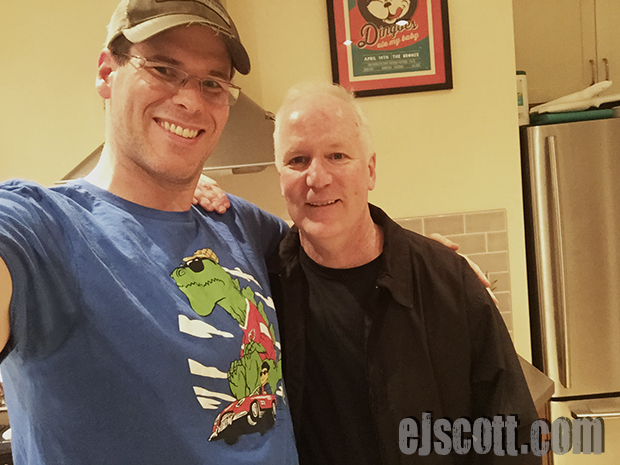 Bill Corbett is a third of the comedy powerhouse known as Rifftrax, where all the guys cut their teeth making fun of bad movies on Mystery Science 3000 that aired on Comedy Central (Comedy Channel at the time) and the Sci-Fi Channel.
Ej and Bill talk about:
the process of writing jokes for the movies with his comedy partners,
filling in on Crow T Robot as a puppeter and voice talent,
getting in trouble as a kid in Brooklyn,
getting into fights in Colorado,
co-writing the movie MEET DAVE starring Eddie Murphy and where that movie may have went wrong,
how he met his wife,
going to Yale,
his love of the stage and Minneapolis, Minnesota,
and much much more!!
Had a great time talking with Bill. Ej's girlfriend, Deborah Ann Woll, is such a big fan he asked her to help me intro the podcast.
LISTEN, and ENJOY!!!
Please share with your friends on social media or any other way.
Also, be sure to listen to EJ's other podcasts because those are pretty amazing also.
Please consider giving to EJ's charity, The Choroideremia Foundation by donating using the button below: