Below is the next "Scratch the Surface" EJ Podcast. EJ has as his guest today True Blood's Kristin Bauer van Straten.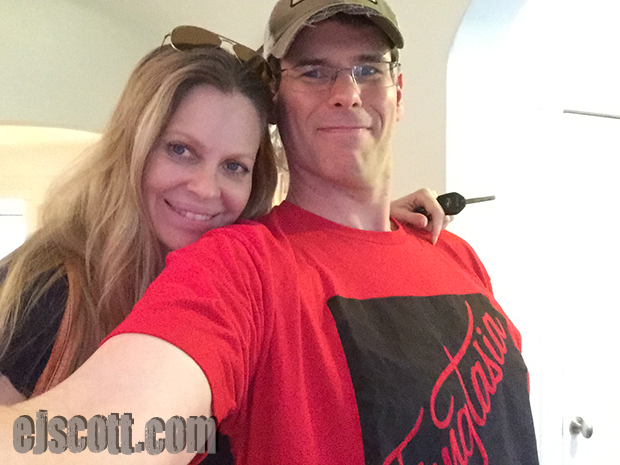 Kristin was born Kristin Neubauer and started out in Wisconsin thinking she would be a graphic artist and then one day in her 20's decided she wanted to try acting.
Ej and Kristin talk about:
Receiving immediate success by getting small parts and cast as a regular on a short lived show called "The Crew."
She got an agent by stalking means.
She found her husband Abri by MySpace "stalking" him. A great story of how Abri, a South African musician, was in town and Kristin sought him out to …. well you'll just have to listen.
Working on Seinfeld and her moniker of "Man-Hands" on the show.
Working with Jerry Seinfeld and Larry David.
Working on The Secret Life of the American Teen with Shailene Woodley.
Auditioning for True Blood.
Her relationship with Alexander Skarsgård.
She sets the record staright about her relationship with Fabio.
Losing her father to melanoma.
Her passion to help elephants in South Africa and the documentary she is making about it.
There's laughter, there's tears, there's stories to remember. and so much MORE!!! Its a long one but its a great one. Please Listen!
LISTEN, and ENJOY!!!
Please share with your friends on social media or any other way.
Also, be sure to listen to EJ's other podcasts because those are pretty amazing also.
Please consider giving to EJ's charity, The Choroideremia Foundation by donating using the button below: