Below is the next "Scratch the Surface" EJ Podcast. EJ has as his guest today David Mack, one of comic books most prolific and talented artists who has a fascinating back story that may or may not add to his incredible talent.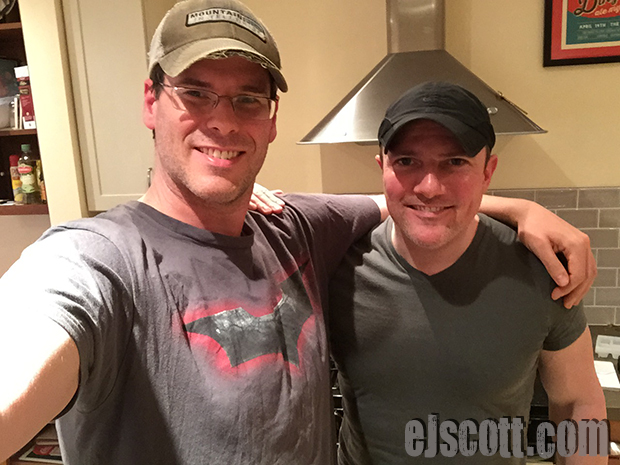 [icon style="icon-link" size="small" borders="no"] See the new
KABUKI Library Edition from Dark Horse
.
Ej and David talk about:
his work with wrter Brian Michael Bendis, how he helped Bendis get a job at Marvel,
how Joe Quesada hired David to write then draw Daredevil during the Marvel Knights era.
his tough childhood being raised in a religious household with fighting parents who eventually divorced.
how he thinks his father was on the autistic/ aspergers spectrum,
staying with his father who was homeless on visitation when he was a kid,
how his mother would say that David has a "demon" in him.
How he feels about religion now.
And so much more!
PLEASE LISTEN, SHARE and ENJOY!!!
Also, be sure to listen to EJ's other podcasts because those are pretty amazing also.
And, please consider giving to EJ's charity, The Choroideremia Foundation by donating using the button below: