Below is the next "Scratch the Surface" EJ Podcast. EJ has as his guest today TJ Jagodowski.
TJ is an improvisor you can take your family and friends to see with confidence. TJ is one half of the ever growing in popularity, TJ and DAVE from Chicago.
EJ says: I got to meet, get taught by and perform with TJ while I lived in Chicago a few years back. I was fortunate to get him on my podcast while we were both in NYC. And we talk about a lot of things. We were able to have a lot of laughs even though we were talking about some really serious subjects. TJ was gracious enough to open up to EJ about some sensitive topics and EJ also discussed his my own struggles with depression and food addiction.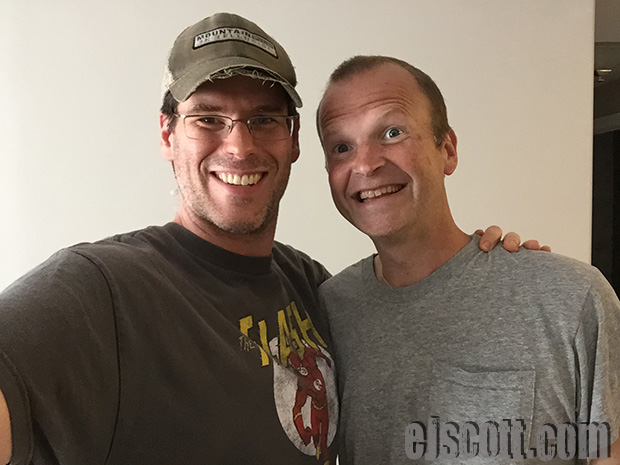 Below is a shot of TJ  at the Second City group that he performed with in Chicago: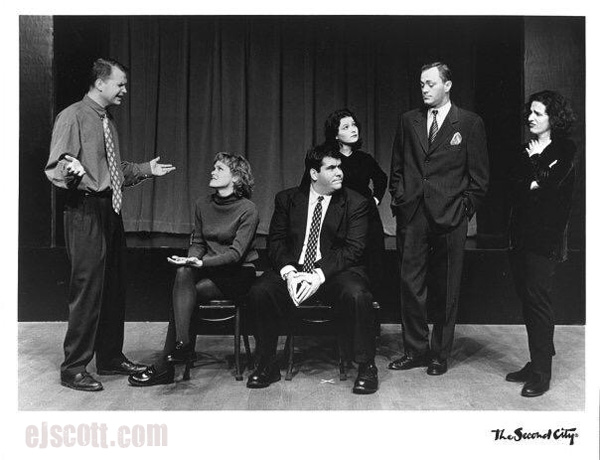 Below are photographs from shows TJ did while in New York:
EJ talks with TJ about:
his eating disorder,
alcoholism,
the loss of his brother to suicide,
insecurities,
anxiety,
gambling,
improv,
TJ and Dave,
performing,
auditioning for Saturday Night Live,
getting vertigo while performing on stage at Second City in Chicago, t
he strength of his parents and how they founded the charity "For the Health of It of Western, Mass" after the death of their son,
finding love with a long time friend and how she helped him realize some things about himself,
working with Will Ferrell, Kevin Hart, Peter Grosz, Adam McKay, and much, much more!
LISTEN, and ENJOY!!!
Please share with your friends on social media or any other way.
Also, be sure to listen to EJ's other podcasts because those are  also pretty amazing.
Please consider giving to EJ's charity, The Choroideremia Foundation by donating using the button below: