Below is the next "Scratch the Surface" EJ Podcast. EJ has as his guest today Peter Shinkoda from Marvel's Daredevil and Falling Skies.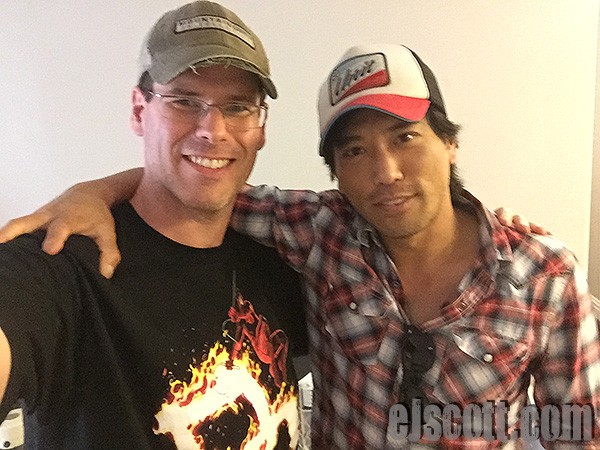 Peter shares with EJ, his thoughts on:
how Asians are depicted on screen,
his audition process for the character "Nobu" on Marvel's Daredevil for Netflix,
meeting his girlfriend on a chance encounter at a bar,
his experience working with Ben Affleck, Noah Wylie and John Woo,
his parents involvement in Japanese internment camps,
his interaction with fans,
how he stopped talking with his parents for 2 years and what their relationship is like now,
comic cons and so much more!!!
LISTEN, SHARE and ENJOY!!!

Please share with your friends on social media or any other way.
Also, be sure to listen to EJ's other podcasts because those are pretty amazing, too.
Please consider giving to EJ's charity, The Choroideremia Foundation by donating using the button below: