Below is the next "Scratch the Surface" EJ Podcast. EJ has as his guest today Justin "Squigs" Robertson.
Justin "Squigs" Robertson may be the new Al Hirschfeld. But don't tell him that. Squigs is a very humble and grateful self taught artist specializing in line work and Broadway shows. Born and raised in Oregon he has been in New York for 5 years and is already making a splash with his work.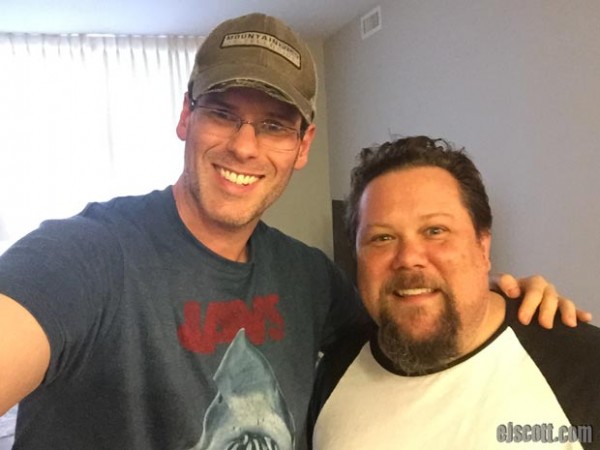 Ej and Squigs talk about:
his beginnings,
how he started as a stage actor and how his art has taken the spotlight
his experience meeting Robin Williams and drawing him,
meeting James Earl Jones,
meeting Hirschfeld's famous daughter "Nina"
and so much more!!
PLEASE LISTEN, SHARE and ENJOY!!!

Please share with your friends on social media or any other way.
EJ SAYS:
I recently took a Documentary Filmmaking Class and Squigs was kind enough to be one of my subjects. I'm a novice at this so please excuse anything you don't like. Thanks!! Enjoy!!
YouTube Documentary Short I made about Squigs below…
Also, be sure to listen to EJ's other podcasts because those are pretty amazing also.
Please consider giving to EJ's charity, The Choroideremia Foundation by donating using the button below: