Below is the next "Scratch the Surface" EJ Podcast.
EJ has as his guest today Daredevil star, Charlie Cox.  This is EJ's second podcast with Charlie and he returns to "Scratch the Surface" to cover some ground we didn't get to last time.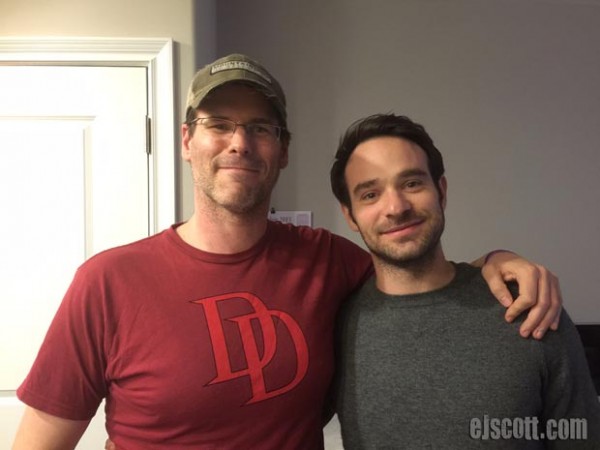 Ej and Charlie talk about:
a lot about season 1 of Daredevil because the last time he was on it was before the show came out.
about Comic Cons,
how his life has changed,
religion,
what he's like to date and what he likes in a woman,
Vincent D'Onofrio,
Scott Glenn,
Rosario Dawson,
comic books,
Black Widow,
Elden Henson,
Drew Goddard,
The Martian and so much more!!!
Had a great time talking with the great Charlie Cox.
LISTEN, SHARE and ENJOY!!!
Also, be sure to listen to EJ's other podcasts because those are pretty amazing also.
And, don't forget to give to EJ's charity, The Choroideremia Foundation by donating using the button below: