Below is the next "Scratch the Surface" EJ Podcast. EJ has as his guest today Marc Andreyko.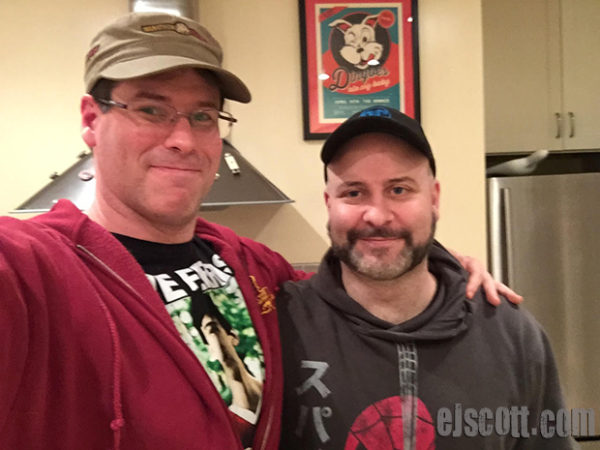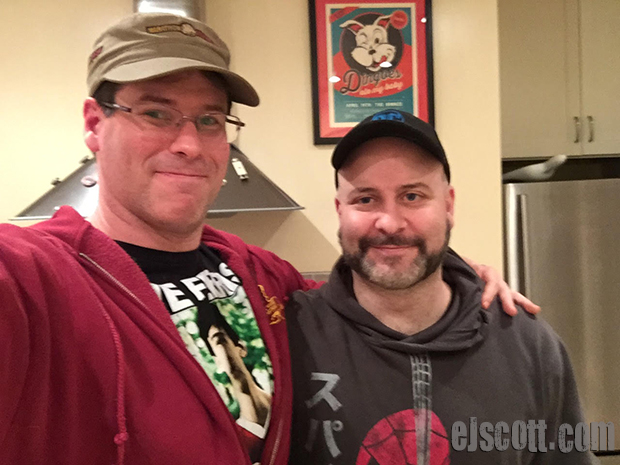 Marc Andreyko is a very well known comic book writer of such titles as Torso, True Blood, The Illegitimates, Batwoman, Wonder Woman '77. and much more!!!
We talk about a project he put together called Love Is Love that was inspired by the Orlando mass shooting last summer in Florida. The money from the Love Is Love comic goes to the victims of the shooting. Marc was able to put this collection including a ton of well-known comic book writers and artists to make this beautiful book.
We also talk about how DC and JK Rowling donated characters to be part of the book, what coming out to his family as a gay man was like, dating, his very strong feelings about Donald Trump, writing comics, working with Brian Michael Bendis, Michael McMillian and Taran Killam, going on the Seth Meyers show and so much more!!!
LISTEN, and ENJOY!!!

Please share with your friends on social media or any other way.
Also, be sure to listen to EJ's other podcasts because those are pretty amazing also.
Please help EJ raise money for Autism, Cancer, Parkinson's, Alzheimer's, Rett Syndrome, Crohns Disease, Tourette's, mental illness, animals, children's health, blindness at 

www.crowdrise.com/7on7 

or click on the image below:
PLEASE CLICK ON THE IMAGE TO DONATE
AS MUCH AS YOU CAN!!!