Below is the next "Scratch the Surface" EJ Podcast. EJ has as his guest today Improviser, Dana Powell.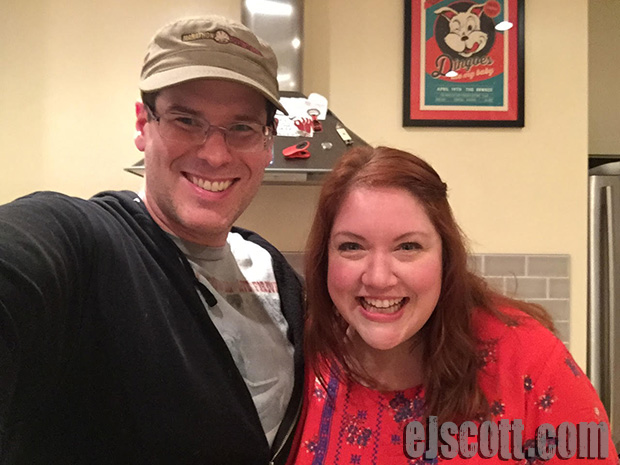 EJ Says:
Dana Powell is an extremely talented and funny, mom, wife, actress, writer, improviser. She was also my improv coach once upon a time. We spent some time catching up on old times as well as talking about her upbringing where she felt "less than" compared to her sisters.
We talk about:
being a part of the Groundlings Sunday Company,
meeting and becoming friends with Eric Stonestreet from Modern Family,
her accident that shattered her arm,
working with Melissa McCarthy, Kristen Wiig,
being a mom,
meeting her husband,
growing up in Missouri,
putting herself through college,
and the struggles of being an actress and so much more!!!
Please Listen! Please Share! Please Enjoy!
Please share with your friends on social media or any other way.
Also, be sure to listen to EJ's other podcasts because those are pretty amazing also.
Please help EJ raise money for Autism, Cancer, Parkinson's, Alzheimer's, Rett Syndrome, Crohns Disease, Tourette's, mental illness, animals, children's health, blindness at 

www.crowdrise.com/7on7 

or click on the image below:
PLEASE CLICK ON THE IMAGE TO DONATE
AS MUCH AS YOU CAN!!!