Below is the next "Scratch the Surface" EJ Podcast. EJ has as his guest today Corin Nemec.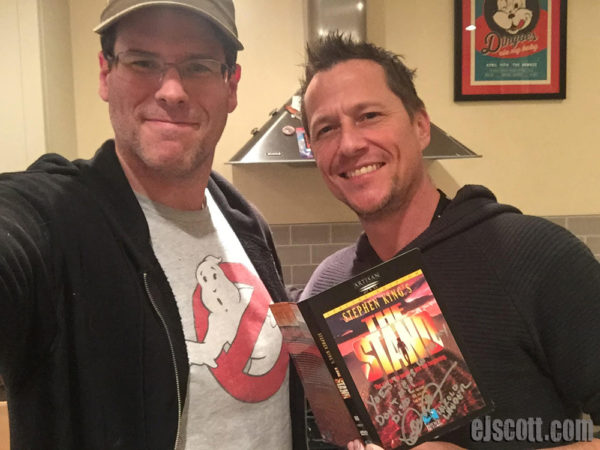 EJ Says:
Corin Nemec had his own sitcom on Fox in the 90's called Parker Lewis Can't Lose, we talk about the following:
what that was like as well as being nominated for an Emmy as a kid for a TV mini-series,
marriage and divorce,
being a dad at a young age,
the challenges of being a dad on the go,
his love of graffiti art,
being in Stephen King's: The Stand mini-series,
nearly losing his life in a boating accident in Belize while filming a movie,
his friendship with David Faustino from Married with Children,
making a hip hop album
and much more!
PLEASE LISTEN, PLEASE SHARE and ENJOY!!!
—
Please share with your friends on social media or any other way.
Also, be sure to listen to EJ's other podcasts because those are pretty amazing also.
Please help EJ raise money for Autism, Cancer, Parkinson's, Alzheimer's, Rett Syndrome, Crohns Disease, Tourette's, mental illness, animals, children's health, blindness at 

www.crowdrise.com/7on7 

or click on the image below:
PLEASE CLICK ON THE IMAGE TO DONATE
AS MUCH AS YOU CAN!!!