Below is the next "Scratch the Surface" EJ Podcast #123. EJ has as his guest today Marvel Comic Book Writer, Charles Soule.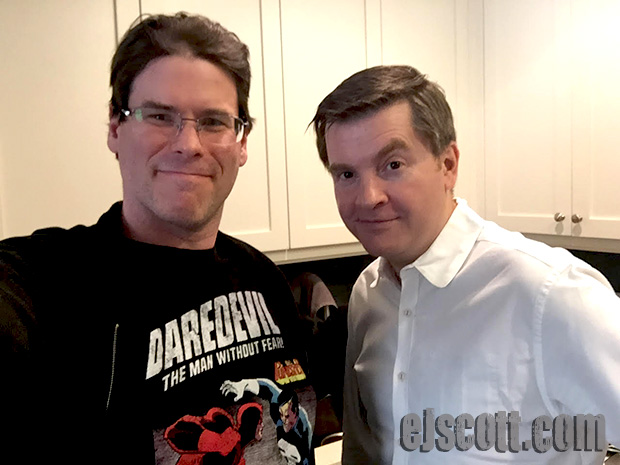 Charles Soule is a successful comic book writer for Marvel, who is currently writing the Daredevil. But surprise! He's also an immigration lawyer in NYC.
We talk about:
his transition of being a lawyer
getting into comic book writing
the spike in his immigration work since the Trump administration,
writing Daredevil,
developing a new villain named Muse,
creating a new blind superhero called Blindspot,
how close he was to bringing back Karen Page to the comic book universe,
how he met his wife,
his love of running
and music,
writing me into a Daredevil storyline (its true),
and do much more!!!
PLEASE LISTEN, PLEASE SHARE and ENJOY!!!
Please share with your friends on social media or any other way.
Also, be sure to listen to EJ's other podcasts because those are pretty amazing also.
Please help EJ raise money for Autism, Cancer, Parkinson's, Alzheimer's, Rett Syndrome, Crohns Disease, Tourette's, mental illness, animals, children's health, blindness at 

www.crowdrise.com/7on7 

or click on the image below:
PLEASE CLICK ON THE IMAGE TO DONATE
AS MUCH AS YOU CAN!!!