Below is the next "Scratch the Surface" EJ Podcast. EJ has as his guest today Garret Dillahunt and Michelle Hurd. Garret and Michelle are a real life married couple who are also successful actors in both TV and movies.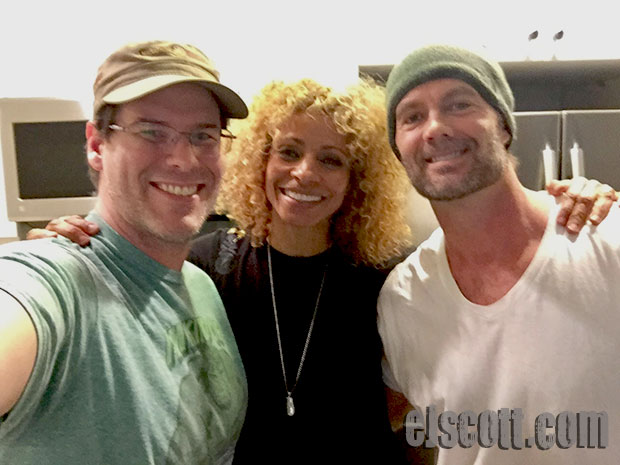 This is their first ever interview together and we had a great conversation talking about:
how they met,
how they manage to stay together even though their jobs often separate them,
trump,
theater,
tv/film,
Garret losing a sibling to a drunk driving accident,
Michelle talks about being a woman of color in the acting world,
getting married in Italy and in City Hall in NYC,
Daredevil,
Blindspot,
Ash vs Evil Dead,
Deadwood,
Raising Hope,
The Mindy Project,
Bruce Campbell,
Ike Barinholtz
and so much more!!!!
PLEASE LISTEN, PLEASE SHARE and ENJOY!!!
Please share with your friends on social media or any other way.
Also, be sure to listen to EJ's other podcasts because those are pretty amazing also.
Please help EJ raise money for Autism, Cancer, Parkinson's, Alzheimer's, Rett Syndrome, Crohns Disease, Tourette's, mental illness, animals, children's health, blindness at 

www.crowdrise.com/7on7 

or click on the image below:
PLEASE CLICK ON THE IMAGE TO DONATE
AS MUCH AS YOU CAN!!!