Below is the next "Scratch the Surface" EJ Podcast #128. EJ has as his guest today his teacher at UCB in NYC, John Timothy.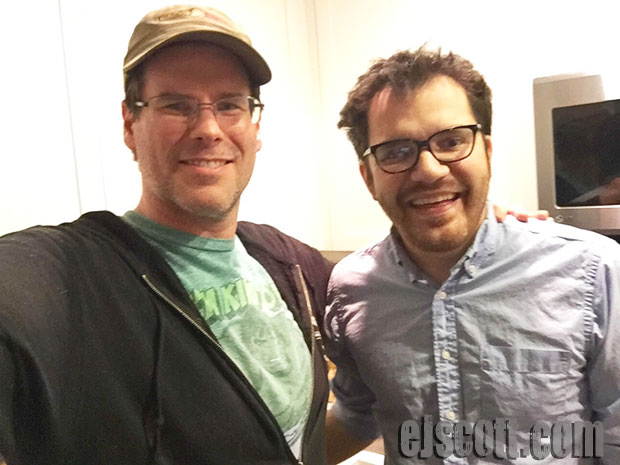 EJ says:
John Timothy was my teacher at UCB in NYC. We had a good talk about:
comedy,
teaching,
improv,
politics,
Japanese culture,
growing up in Indiana,
the controversial grading system at UCB,
coming from a family of doctors,
politics,
Trump,
divorced parents,
therapy,
dating,
trying to get a job in comedy,
making a mockumentary film about politics
and so much more!!!
PLEASE LISTEN, PLEASE SHARE and ENJOY!!!
Please share with your friends on social media or any other way.
Also, be sure to listen to EJ's other podcasts because those are pretty amazing also.
Please help EJ raise money for Autism, Cancer, Parkinson's, Alzheimer's, Rett Syndrome, Crohns Disease, Tourette's, mental illness, animals, children's health, blindness at 

www.crowdrise.com/7on7 

or click on the image below:
PLEASE CLICK ON THE IMAGE TO DONATE
AS MUCH AS YOU CAN!!!