Below is the next "Scratch the Surface" EJ Podcast. EJ has as his guest today Fabian Nicieza, an Argentine-American comic book writer/editor who is best known for his work on Marvel titles including Deadpool.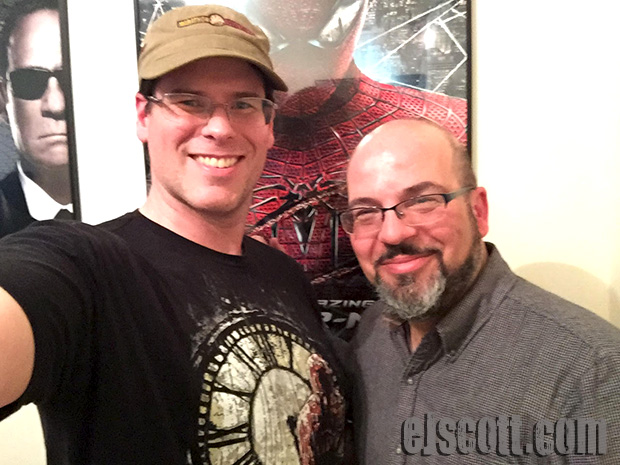 Fabian Nicieza was kind enough to let me drop by his place of work in NYC and talk to me about his life and career. We talked about a lot of things including:
helping create Deadpool with Rob Liefeld,
politics,
being an immigrant from Argentina,
his mother's Alzheimers and taking care of her,
being a "cynical optimist",
learning English from comics,
writing and editing comics,
living in New Jersey,
closing down a company and laying off friends at Acclaim Comics formerly Valiant,
his parent's divorce,
working at Marvel and leaving Marvel
and so much more!!!!
PLEASE LISTEN, PLEASE SHARE and ENJOY!!!

Please share with your friends on social media or any other way.
Also, be sure to listen to EJ's other podcasts because those are pretty amazing also.
Please help EJ raise money for Autism, Cancer, Parkinson's, Alzheimer's, Rett Syndrome, Crohns Disease, Tourette's, mental illness, animals, children's health, blindness at 

www.crowdrise.com/7on7 

or click on the image below:
PLEASE CLICK ON THE IMAGE TO DONATE
AS MUCH AS YOU CAN!!!